HAR61001: International Health Technology Assessment and Reimbursement Real World Case Studies
This module is led by Simon Dixon. It runs in the Spring semester and is worth 15 credits.
This module is led by Simon Dixon. It runs in the Spring semester and is worth 15 credits.
It is one of the modules on:
This module is available as a CPD option
This module is available University-wide in any year as a DDP module
---
Introduction
This module provides students with real-world case-studies  of HTA submissions and requires them to draw on the theories and skills gained in previous modules to differentiate and critique the key elements of submissions for a range of therapeutic interventions, including disease pathways, therapeutic value propositions, evidence synthesis, cost-effectiveness modelling and economic evaluation .  The case studies have been selected to represent different types of health technologies and a range of reimbursement processes.  The case studies are also structured in a way that prepares the MSc students for the long project module.
---
Objectives
Recognise the range of approaches to evaluation of different technologies and how they are used in different reimbursement processes
Demonstrate a critical understanding of the range of information and research methods used to develop a submission of a new product for reimbursement consideration
Apply knowledge and skills gained during the programme to real-world HTA submission
---
Learning outcomes
Identify and critique the approaches used to assess reimbursement cases
Critique a systematic review in the context of a reimbursement case
Critique an economic evaluation for a new product, taking into account  contexts and jurisdictions
Identify and discuss pricing issues related to HTA submissions
Identify the additional research topics and methods that would help best inform the value proposition
---
Teaching methods
Students will access the module materials online, including pre-recorded lectures, formative tasks, academic readings and assessment of policy documents.
Real-world reimbursement processes will be described to understand the differing approaches used in different contexts (LO1). HTA submissions will be extensively described and critiqued for a range of health technologies (LO2, LO3). The implications of the HTA for pricing and future research will be examined and students will be encouraged to make recommendations for future pricing and research (LO4, LO5). 
Discussion activities will be scheduled in relation to each case study in order to encourage peer learning.  The discussions will be based around a small number of case study specific topics, however, it will also provide an open forum for questions.  A final discussion will focus on comparing and contrasting the contexts and methods employed within the four case studies.
The content of our courses is reviewed annually to make sure it is up-to-date and relevant. Individual modules are occasionally updated or withdrawn. This is in response to discoveries through our world-leading research, funding changes, professional accreditation requirements, student or employer feedback, outcomes of reviews, and variations in staff or student numbers. In the event of any change we'll consult and inform students in good time and take reasonable steps to minimise disruption.
Information last updated: 14 November 2023
---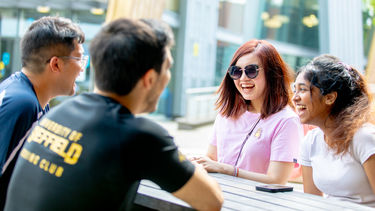 International Merit Scholarships
We offer a generous package of financial support for international students including 75 undergraduate scholarships worth £10,000 towards the annual tuition fee and 125 postgraduate taught scholarships worth £5,000 towards the tuition fee. Applications are now open for existing offer holders.