Dr Kanishka Sharma
PhD, MSc, BTech
Clinical Medicine, School of Medicine and Population Health
Research Fellow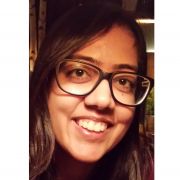 Profile

My current research focus is on the investigation of MR imaging biomarkers for the multi-centre, multi-parametric iBEAt study within the BEAt-DKD project. I obtained my PhD (2017) at the Technical University of Munich on the research topic of Machine Learning Methods for Segmentation in Autosomal Dominant Polycystic Kidney Disease. At this time, my research was funded by the EU-FP7 project TranCYST (Marie Skłodowska-Curie Actions Research Fellow) at the Mario Negri Institute for Pharmacological Research (2013-2016).
Research interests

My research interests include quantitative MRI, imaging biomarkers, machine learning applications in medical imaging, medical image segmentation and registration, multi-centre clinical trials on kidney diseases, magnetic resonance imaging for abdominal imaging.

Workstreams:
Publications
Projects

Current project participation:

08/2017 – present (role: research fellow). Biomarker Enterprise to Attack Diabetic Kidney Disease – BEAt-DKD (WP4: The iBEAt study): A major international IMI and EU-funded (public-private partnership) research project that aims to identify and validate improved prognostic biomarkers for development of effective and personalized treatments for Diabetic Kidney Disease (DKD) and involves a tight collaboration between academia, industry and SME's. Within BEAt-DKD, WP4 involves an  imaging theme (iBEAt study), a prospective multi-centre observational cohort recruiting 500 patients with type 2 diabetes at 6 participating sites in Europe (Bari, Bordeaux, Exeter, Leeds, Sheffield, Turku). The recruited patients undergo quantitative multi-parametric renal MRI (multi-vendor 3T scanners) and US at baseline followed by a central processing of the MRI images at Sheffield.

Past project participation:

2017 – 2020 (role: collaborator). Magnetic Resonance Imaging Biomarkers for Chronic Kidney Disease (PARENCHIMA). Funded by COST (European Cooperation in Science and Technology), PARENCHIMA coordinates research and collaboration among leading European groups to boost the use of renal MRI biomarkers, eliminate barriers of broader study, commercial exploitation, and improve management of chronic kidney disease patients.

Task Force participant:

Work Group 1 Participant (2019): Technical recommendations on clinical renal MRI.
Work Group 3 Participant (2018): T1- and T2-Mapping of Renal Tissue to assess Structure and Function in Chronic Kidney Disease.
 
2017 – 2019 (role: collaborator). The UK Renal Imaging Network (UKRIN): The Medical Research Council (MRC) funded UKRIN initiative brings together major UK renal MRI research centres to develop MRI methods for the study of the kidney.
2013 – 2017 (role: Marie Skłodowska-Curie Actions Research Fellow, PhD candidate). Translational research (training) in Polycystic Kidney Disease (TRANCYST): Development of novel kidney segmentation approaches for volumetric quantification of the ADPKD kidneys followed by evaluation on existing imaging data from clinical trials on ADPKD patients.