Honorary Professor Paul Evans
Clinical Medicine, School of Medicine and Population Health
Honorary Professor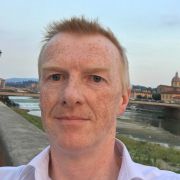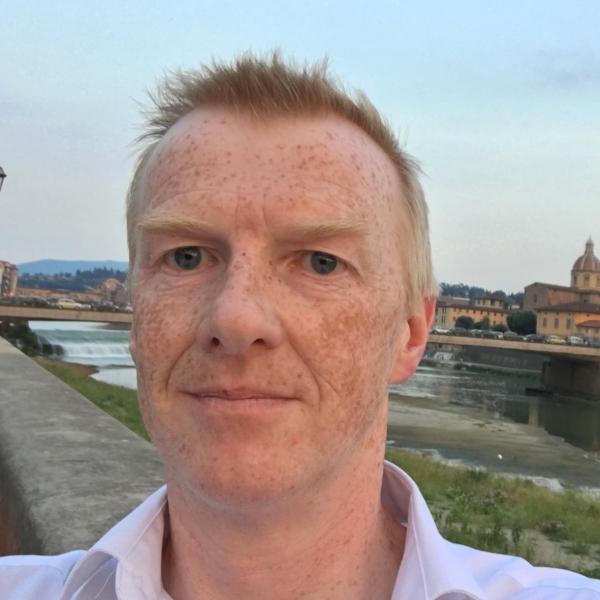 paul.evans@sheffield.ac.uk
The Medical School
Full contact details
Honorary Professor Paul Evans
Clinical Medicine, School of Medicine and Population Health
The Medical School
Beech Hill Road
Sheffield
S10 2RX

Profile

My research career commenced in Cambridge where I studied the immunology of transplant rejection as a PhD in Professor Graeme Alexander's lab. Following Post-doctoral positions at the Fred Hutchinson Cancer Research Center (Seattle, USA) and the Babraham Institute, Cambridge, UK (with Dr Peter Kilshaw), I was awarded Training and Senior Fellowships by Kidney Research UK to study the intracellular signalling pathways that control activation and injury of endothelial cells.

This led to my discovery of a family of deubiquitinating enzymes that suppress inflammation by inhibiting the transcription factor NF-kB. Its significance was recognized by the British Transplantation Society who awarded me the Medawar Prize in 2000. I joined Imperial College London in 2004 as a Senior Lecturer (Reader in 2010) and established the Intracellular Signalling Laboratory within the BHF Cardiovascular Sciences Unit (headed by Prof. Dorian Haskard).

I was appointed Chair of Cardiovascular Science at the University of Sheffield in 2011. I moved to Queen Mary's in London in 2023.
Research interests

My research focusses on the bio-mechanical mechanisms that control atherosclerosis, a disease of arteries that can lead to angina, heart attack and stroke. Branches and bends of arteries are prone to atherosclerosis because complex patterns of blood flow at these sites generate frictional forces (shear stress) that trigger pathophysiological changes in endothelial cells.

My laboratory combines genomics approaches with unbiased functional screening and biochemical studies to identify the signalling pathways and transcriptional programs that regulate endothelial cell responses to flow. The goal is to identify molecules within these pathways that can be targeted to prevent or treat atherosclerosis. The cross-disciplinary nature of my work has led to interactions with physicist and engineers as well as molecular and cellular biologists and clinical scientists.

I have received >£5.8M research funding as Principal Investigator (PI) including a £1M BHF Program awarded in 2013. My research has been recognized by the British Atherosclerosis Society (John French Lecture) and the British Cardiovascular Society (Michael Davies Award). I have trained 20 PhD/MD students to completion (13 as 1st supervisor), 14 MSc/MRes students and mentored 12 Post-doctoral Research Associates, of whom three have subsequently obtained PI positions in other universities.

Members of my laboratory have won 17 prestigious national or international prizes including the European Society for Cardiology Young Investigator First Prize and UK Young Life Scientist First Prize.

---

Current Projects

Identification of novel mechanoresponsive signalling networks that control endothelial cell injury and activation. Professor Evans with Dr Tim Chico and Professor Henning Walczak (University College London). British Heart Foundation Program Funding.
The role of JAK-STAT signalling in vascular inflammation and atherosclerosis. Professor Evans and Dr Maria Fragiadaki. British Heart Foundation Funding.
HIF transcription factors in focal atherosclerosis. Professor Evans and Dr Maria Fragiadaki. A*STAR funding.
Role of c-Rel in vascular injury and atherogenesis. Professor Evans and Professor Fiona Oakley (University of Newcastle). DiMen funding.
Publications
Professional activities and memberships

Societies

Chair of the European Society for Cardiology Working Group on Atherosclerosis and Vascular Biology Chair (2016-2018)
European Society for Cardiology Council on Stroke (2016-2018)
European Vascular Biology Organisation Council Member (2014-2018)
British Society for Cardiovascular Research Board Member (2014-2018)
Committee Member for the International Symposium on Biomechanics in Vascular Biology and Cardiovascular Disease (2013-)
British Atherosclerosis Society Committee Member (2011-2014)

Grant and Fellowship Committees

MRC non-clinical Fellowships Panel (2017 – 2021)
NC3Rs Fellowships Committee Member (2015 – 2018)
External Examiner for the University of Cambridge MRes in Cardiovascular Research (2017-)
British Heart Foundation Project Grant Committee Member (2012-2015)
NC3Rs Project Grant Committee Member (2013 – 2015)
Rapporteur for the European Commission - Marie Curie Frameworks 7 (2010) and 6 (2005); Member of the MRC College of Experts (2004 - 2009); Member of the MRC Scientific Advisory Group (2003-2004)

Editorial Boards

Editorial Board Member for ATVB (2017-), Biochemical Journal (2009-) and Frontiers in Cardiovascular Medicine (2017-).
Guest Editor for Cardiovascular Research (2013; Spotlight Issue on Biomechanical Factors in Cardiovascular Disease).
Guest Editor for Thrombosis and Haemostasis (2015).
Senior Editor for the Journal of Inflammation (2009-2015).
Reviewer for international scientific journals including Circulation, Circ Res, ATVB, Cardiovasc Res, Scientific Rep, Nat Comm, J Biol Chem, Biochem J.
Reviewer of Project Grant/ Fellowship applications for BHF, MRC, BBSRC, NC3Rs, European Commission, international research councils and other UK medical charities.
Awards for the Evans Lab

Sept 2016 - British Atherosclerosis Society Best Poster Prize (Shuang Feng)
April 2015 - 10th International Symposium on Biomechanics and Vascular Biology – best oral presentation (Marwa Mahmoud)
Sept 2014 - British Atherosclerosis Society Young Investigator Prize (Marwa Mahmoud)
July 2014 - ESC Frontiers in Cardiovascular Biology, Barcelona – poster prize (Ismael Gauci)
April 2014 - 9th International Symposium on Biomechanics and Vascular Biology – best oral presentation (Dr Sarah Hsiao)
April 2012 - Society for Cardiovascular Surgery in Great Britain and Ireland – Ronald Edwards Medal (Bao Nguyen)
June 2011 - Scholarship to attend the MIT-Imperial Summer School, MIT, USA (Amalia de Luca)
June 2010 - British Atherosclerosis Society/ British Society for Cardiovascular Research Young Investigator Award (Simon Cuhlmann)
April 2010 - 5th International Symposium on Biomechanics and Vascular Biology – best oral presentation (Dr Kim Van der Heiden)
March 2010 -  Society for Cardiovascular Surgery in Great Britain and Ireland - Ronald Edwards Medal (Mustafa Zakkar)
May 2009 - Promega UK Young Life Scientist Award - 1st Prize (Dr Kim Van der Heiden)