Listen: Experts discuss link between deprivation and social worker interventions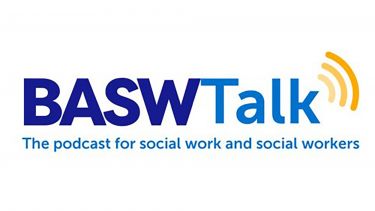 Professor Kate Morris from the Department of Sociological Studies and Professors Paul Bywaters and Brid Featherstone from the University of Huddersfield discuss the findings of the Child Welfare Inequalities Research project in the latest British Association of Social Workers (BASW) podcast.
The project looked at the relationship between deprivation and social workers' interventions in children's lives, and its implications for policy and social work practice.
The professors said: "We hope that those BASW members listening to the podcast will be able to draw on the research to inform how they respond to families in poverty and that they will feel equipped to contribute to wider debates about the impact of poverty on children's welfare and safety.
"We also hope that this research will provoke wider policy debates about how best to support children's welfare and safety."
Professor Bywaters recently presented the findings to a Parliamentary committee where he called for a major change in the way that children's services departments collect information, arguing that they should pay full attention to the socio-economic conditions of families.
---
It is a big problem that no data is collected about the circumstances of the parents of children in contact with children's' services. So, we don't know how many parents of children in the system are single parents or how many are unemployed. We don't know how old they are, what kind of housing they live in, their income or their levels of debt.

Professor Paul Bywaters

University of Huddersfield
---
The BASW is also developing an anti-poverty practice guide for social workers. Dr Godfred Boahen, BASW's Policy and Research Officer said: "The Child Welfare Inequalities Project is perhaps the first time that researchers have assessed how socio-economic inequality determine children's chances of being subject to Child Protection Plans or becoming Looked After.
"The research findings have had massive impact on the policy debates and we detect a paradigm shift in children's services from a focus on risk to the impact of poverty and deprivation on children's development. Through this podcast BASW has made this ground-breaking research available to its members in a format that they can listen to at their convenience."
A world top-100 university
We're a world top-100 university renowned for the excellence, impact and distinctiveness of our research-led learning and teaching.