Ms Anna Balazs
Department of Sociological Studies
Research Associate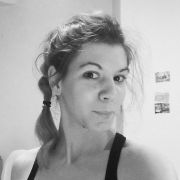 a.balazs@sheffield.ac.uk
Elmfield Building
Full contact details
Ms Anna Balazs
Department of Sociological Studies
Elmfield Building
Northumberland Road
Sheffield
S10 2TU

Profile

Anna joined the department in 2021 as a Research Associate to work with Dr Katherine Davies in the study 'Brexit, Relationships and Everyday Family Life'.

Before this, she completed her PhD in Social Anthropology at The University of Manchester between 2016 and 2020. Her dissertation, 'In-Between Futures: Urban transformation in an East Ukrainian frontline city' explores how the experience of war contributes to the reordering of subjective temporal horizons among the residents of a Soviet-built industrial city on the peripheries of competing geopolitical projects.

She obtained her Masters degree in Sociology and Social Anthropology at Central European University in Budapest. Her MA dissertation, 'Walking Towards Europe: The Silent Production of Cluj-Napoca' investigated how Hungarian and Romanian walking tour companies narrate the contested history of the multi-ethnic town in a period defined by the discourse of European integration.

Besides her academic path, Anna worked in various short term research projects in the field of urban and community development in Hungary, Poland, Estonia and Ukraine, focusing on the problems of the postsocialist region.
Research interests

Anna is currently working in Dr Katherine Davies' project, 'Brexit, Relationships and Everyday Family Life' funded under the ESRC's Governance After Brexit programme. Using creative ethnographic methods, she investigates how Brexit is experienced in the realm of personal relationships, focusing on intergenerational conflicts and the changing evaluation of Brexit over different stages of its implementation.

Research interests:

Making sense of the future in deindustrializing regions
Intersections of history and everyday life
Contemporary Britain
Postsocialism
Urban infrastructure and materiality
Environmental health, illness and embodiment
Contested pasts
Crisis and social transformation
Borders and geopolitical representations
Conflict and displacement, diasporas
Magical realism and the absurd
Qualitative and experimental methods
Publications

There has been a problem showing this information. Please try again later.
Teaching activities

Anna is a HEA Associate Fellow. She has worked as a Teaching Assistant at The University of Manchester since 2018 in the following Social Anthropology undergraduate courses: 

Power and Culture: Inequality in Everyday Life
Cultural Diversity in Global Perspective