Dr Briony Hannell
Department of Sociological Studies
University Teacher in Sociology
(She/her)
Co-lead of the Critical Diversities and Everyday Life Research Theme
MA Sociology Programme Leader (Cover)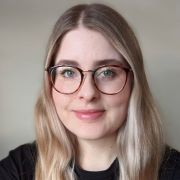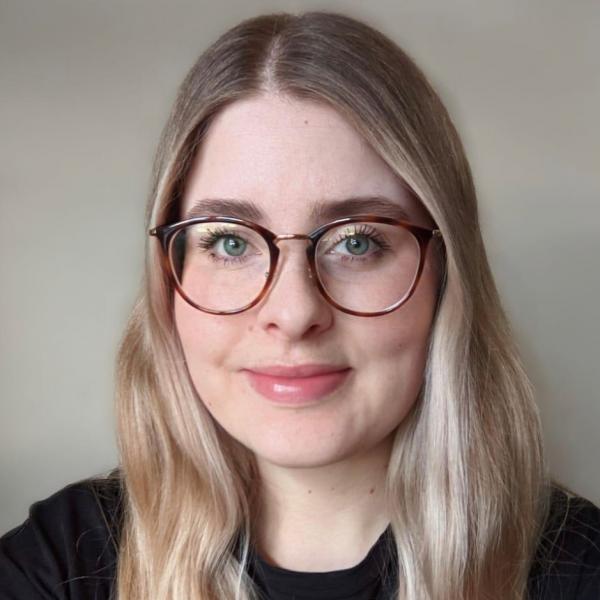 B.Hannell@sheffield.ac.uk
+44 114 222 6477
LG28, Elmfield Building
Tuesdays, variable hours
Full contact details
Dr Briony Hannell
Department of Sociological Studies
LG28
Elmfield Building
Northumberland Road
Sheffield
S10 2TU

Profile

Briony joined the Department of Sociological Studies in early 2021. She initially joined the department as a University Teacher in Digital Media and Society (Grade 8), before transitioning to her current role as a University Teacher in Sociology in September 2021. In addition to her primary role as a University Teacher, Briony has also undertaken a fixed-term role as a Research Associate in Digital Technologies with Professor Helen Kennedy, as well as a HEIF-funded fixed-term role in the Sheffield Methods Institute as a Research Associate in the Creative Industries. 

Briony previously worked as an Associate Lecturer and Associate Tutor at the University of East Anglia, where she spent three years teaching across gender studies, political communication, digital sociology, and digital politics. Briony completed her studies in the School of Politics, Philosophy, and Language and Communication Studies at the University of East Anglia, completing her BA (Hons) in Society, Culture and Media (1:1*) in 2015, her MA in Media and Cultural Politics (Distinction) in 2016, and her PhD in Politics in 2021.

Briony is a Fellow of the Higher Education Academy (FHEA) and is currently enrolled on the Postgraduate Certificate in Learning and Teaching in Higher Education (PG Cert LTHE) at the University of Sheffield. She is currently co-lead of the Critical Diversities and Everyday Life Research Theme.
Research interests

While Briony is formally trained in cultural politics and the sociology of media and culture, her interdisciplinary research spans across feminist sociology, feminist cultural studies, media and communications, internet studies, girls' studies, and fan studies. Briony is a qualitative feminist researcher and she uses ethnographic methods (both online and offline), including participant observation, focus groups, interviews, surveys, discourse analysis, and textual analysis. Her ethnographic research locates digital media fan communities as an important space for young people to produce, negotiate, and contest the meanings of feminism(s) in an informal and everyday context. In doing so, her work locates digital youth cultures on Tumblr as a fruitful site for young people to engage in feminist activism, community building, and knowledge sharing, while also complicating utopian framings of these digital spaces to reveal the contradictory and ambivalent processes of inclusion and exclusion at work within them. Broadly speaking, she is interested in the following:

Youth and the intersection of race, gender, and sexuality
Popular culture as a site of struggle
Participatory culture and fandom
Digital cultures and platforms
Girls' and young women's media cultures
Belonging, (cultural) citizenship and civic engagement
Digital feminist pedagogy and knowledge sharing
Feminist methodologies

Briony's research on Tumblr has been featured in WIRED magazine, and she has been invited to interview as an expert on gender, popular culture, and fan culture for The Observer, Mashable, Vice, and BBC Radio, amongst others. Her first monograph will be published by Bloomsbury Academic in late 2023.    
Publications

Journal articles

Book reviews

Dictionary/encyclopaedia entries
Teaching interests
Teaching activities

As a teaching specialist, Briony has extensive teaching experience teaching across all levels of study within the department. Briony currently convenes three modules:

SCS2025 Men, Feminism and Gender Relations (Year 2, elective)

SCS3000 The Value of Sociology (Year 3, core) 

SCS6095 Current Sociology (MA, core)

She currently serves as Academic Tutor to over 40 undergraduate and postgraduate students. Since joining the department, she has supervised over 30 BA and MA dissertations to completion, including 4 prize-winning dissertations.
Postgraduate Supervision

Briony undertakes PhD supervision on a limited and case-by-case basis. She is currently Secondary Supervisor for one PhD student, who is examining queer women's online community building in China.