Dr Elizabeth Speake
Department of Sociological Studies
Research Associate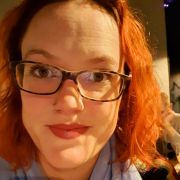 Profile

Beth joined the Department of Sociological Studies in 2021 as a Research Associate to work with Dr Michaela Rogers and Dr Kelly Lockwood (University of Salford) on a Nuffield Foundation-funded project which reviews existing evidence on policy and practice for mothers in prison and on release who have experienced domestic violence and abuse. 

Prior to joining the department, Beth completed her PhD at the Centre for Regional Economic and Social Research (CRESR) at Sheffield Hallam University under the supervision of Dr Kesia Reeve and Dr Angela Maye-Banbury. Her thesis '"Like having a perpetrator on your back": Violence in the Welfare System' addresses the impacts of the social security system on women who have experienced sexual and domestic violence. 

While completing her PhD, Beth worked as an associate researcher at CRESR on several projects which engaged with marginalised and hard-to-reach groups, including a collaborative CaCHE/SHU project on motherhood and homelessness. She is currently working on the evaluation of Ask & Act for Welsh Government and the Rough Sleeping Drug and Alcohol Treatment Grant Evaluation for Public Health England with colleagues from CRESR. 
Research interests

Beth's research interests focus on issues of social and economic marginalisation and violence, and her work cuts across the disciplines of sociology, social policy, and psychology. She is interested in how we can use inclusive conceptualisations of violence – specifically structural and cultural violence - to analyse the impact of social policy design and implementation on marginalised groups, particularly those who have experienced different forms of interpersonal violence and abuse. 

Main research interests include:

gender-based violence and abuse
trauma, disability, and mental health
trauma-informed approaches
conceptualisations of violence
social harm
gendered impacts of austerity policies
social security policy and reform
engaging with marginalised and hard-to-reach groups