Professor Kate Reed
BA, MA, PhD
Department of Sociological Studies
Director of the Sheffield Methods Institute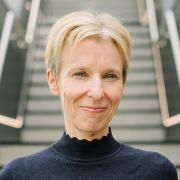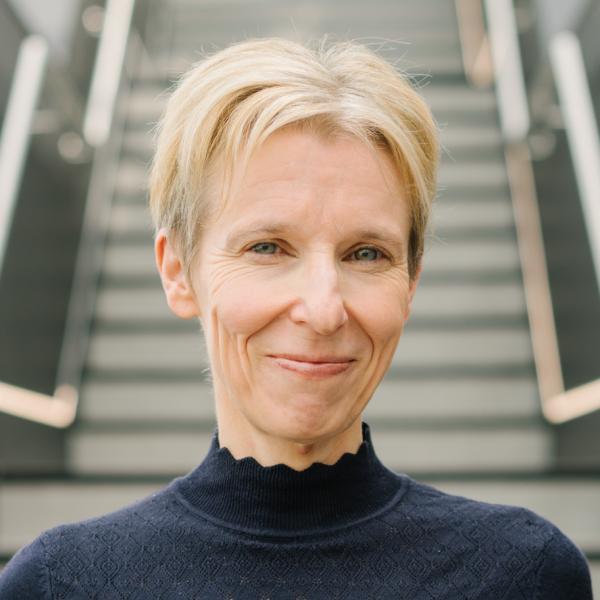 Profile

Kate joined the department in January 2004 as a Lecturer in Medical Sociology. She conducted her undergraduate and postgraduate degrees at Liverpool, Lancaster and Southampton. After completing her PhD in 2000 at the university of Southampton, Kate held a lectureship from 2000-2003 in Sociology at the University of Kent before moving to the University of Sheffield.

Kate's research interests are as follows: sociology of health and illness, gender, social theory, race and ethnicity.
Research interests

Kate's research focuses on two areas: the social and ethical implications of genetic screening and the impact of novel technological application in medicine.

These interests are reflected in two of Kate's most recent projects. The first was a project funded by the The Wellcome Trust which focused on exploring the gendered nature of genetic screening in pregnancy. The second, a recently completed British Academy funded project on Magnetic Resonance Imaging (MRI) use in pregnancy.

The findings from this project were recently presented at an interdisciplinary dissemination event funded by the Sociology of Health and Illness Foundation (December 2013). Kate is currently collaborating with the medical school and local NHS to develop this imaging work further, focusing in particular on the role of imaging in post-mortem.

She is also continuing to develop research bids in the area of genetics, family history and health.
Research group

Over the past ten years Kate has supervised postgraduate students on a range of areas and issues in sociology. Recent projects that Kate has been involved in supervising include a study on the 'raced' nature of femininity and an ethnographic study on ethnicity, community and Somali youth.

Kate welcomes applications to study full-time or part-time with her for MPhil or PhD research degrees that are related to my activities and experience. She would be particularly interested in hearing from students who wish to undertake research in the area of sociology of health, illness and medicine.

Students with an interest in the new genetics, and reproductive technology would be particularly welcome. Kate would also welcome supervising students with interests in the areas of social theory, race and ethnicity, gender studies.

To find out more about our PhD programmes, go to:
Studying for a PhD in Sociology
Grants

2015-18 Economic & Social Research Council. Title: End of' or 'start of' life? Visual technology and the transformation of traditional post-mortem
2014 Faculty of Social Sciences Fellowship, University of Sheffield Title: ERC Bid Development Fellowship.
2013 New Directions Award - Faculty of Social Sciences, University of Sheffield Title: Towards the emergence of a 'super technology': the production and use of obstetric magnetic resonance imaging (MRI).
2012-13 The British Academy. Title: Constructing the Foetal Patient (with Dr S Molyneux-Hodgson).
2009 Devolved Research Fund - Faculty of Social Sciences, University of Sheffield. Title: Racializing prenatal technology: evaluating ethnic minority use of ultrasound and magnetic resonance imaging (MRI) in pregnancy (with Dr S Molyneux-Hodgson).
2006 The Wellcome Trust. Title: Antenatal screening and the gendering of Genetic responsibility.
2001-2 Canterbury and District Multi-cultural Association, Canterbury UK. Title: Needs assessment of ethnic minority groups in the Canterbury area (with Prof. L Ray).
2001-2 Social Sciences Small Grant Scheme, University of Kent. Title: Individualizing health: Exploring the health choice and status of people living alone.
Teaching interests

Kate teaches and supervises students at both undergraduate and postgraduate levels. She takes a student centred approach to teaching and learning, encouraging students to engage with a broad array of materials and develop their own opinions and arguments in response to that material.

Given that one of her core areas of teaching is the sociology of health and medicine, Kate also encourages students to draw on their experiences and engagement with health, illness and health care as well as with media representations of health. Her teaching is very much driven by my empirical research interests in the areas of health, illness and medicine and in the sociology of the new genetics.

However, the role of social theory as a tool for 'seeing' the social world and its connections to the empirical and substantive world are also central to both my research and teaching practices.
Teaching activities

Kate currently convenes the following undergraduate modules:

SCS2001 Sociological Theory and Analysis
SCS3028 Sociology of Health Illness and Medicine
SCS3015 Sociology of the New Genetics

Kate is also involved in the supervision of students taking extended essays and dissertations at undergraduate and postgraduate levels on the following modules:

SCS3001 Dissertation in Sociology
SCS3002 Dissertation in Social Policy
SCS3003 Extended Essay in Sociology
SCS3004 Extended Essay in Social Policy
SCS6330 Dissertation in Social Research