Dr Lorna Warren
BSc (Joint Hons), PhD
Department of Sociological Studies
Senior Lecturer in Social Policy
(She/her)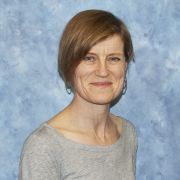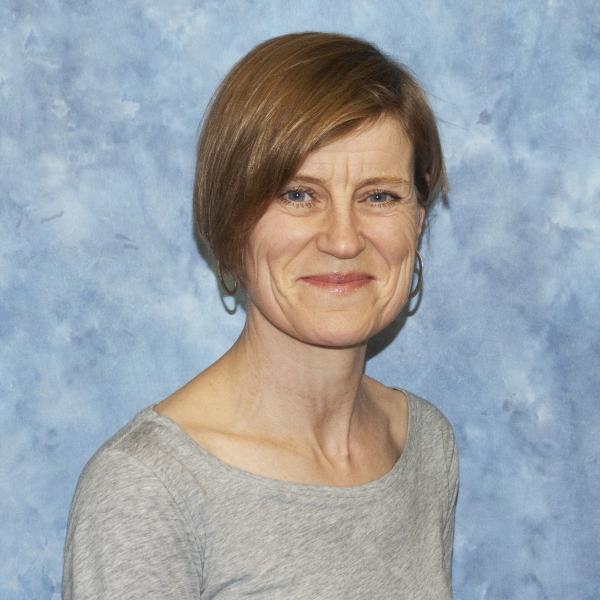 l.warren@sheffield.ac.uk
Elmfield Building
Full contact details
Dr Lorna Warren
Department of Sociological Studies
Elmfield Building
Northumberland Road
Sheffield
S10 2TU

Profile

Lorna obtained her BSc (Joint Honours Sociology and Psychology) and PhD (Anthropology) from the University of Salford, where she also cut her teeth as a lecturer.

She first moved to the Department of Sociological Studies in 1989 to work on an evaluation of the Neighbourhood Support Units initiative in Sheffield, building on her doctoral study of older people and home help.

She re-joined the Department in 1994 to take up a Lectureship in Social Policy, having been employed as a Lecturer in Community Care in the Institute of Health Studies at Durham University for three years.

Lorna is winner of a University of Sheffield Senate Award for Sustained Excellence in Learning and Teaching, a Trustee of the Princess Royal Trust Sheffield Carers Centre, and a member of the Advisory Group for the international Stories for the Soul initiative.
Research interests

Lorna's research career has centred on the topics of ageing and care, though at times it has extended to other aspects of community and health services and other service user groups.

She has held grants under 4 major research programmes, local (DWP/ Sheffield City Council), UK (ESRC) and European (EC). Her early studies focussed on understanding and evaluating care provision. More recently, she has worked with colleagues in the arts exploring the broader representation of ageing, though retaining a concern with issues of inclusion and well-being.

In her most recent research, Lorna has collaborated with colleagues from dentistry to look at the significance of the mouth in old age. Lorna draws from a mix of anthropological, social policy, sociological, social gerontological, and feminist perspectives and approaches, which she has also applied in her interdisciplinary studies.

Key themes running through her work include social and cultural dimensions of ageing, intergenerational relations and informal or family care relationships, and the intersection of age with other critical differences including gender and sexuality.

She has used a range of qualitative methods: structured and semi-structured interviews, life stories, focus groups, and creative visual arts-based approaches.

Practice and policy-related concerns remain a central focus of her work and Lorna is committed to participatory ways of working that engage both participants and stakeholders, raising questions about how we come to know what we know about the lives of people who use services and the connection of this knowledge with social care policy and practice.
Publications

Journal articles

Chapters

Book reviews

Exhibitions

Other
Research group

Lorna has supervised 15 students to successful completion at PhD (x 14) and MPhil (x 1) levels.

Their research has covered the broad (and sometimes interrelated) themes of:

Ageing, Gender and Identity (older people and life stories; identity and belonging in men's roller derby)
Care Services and Service Innovation (evaluation of the Sheffield Better Government for Older People pilot; extra care housing for people with dementia; material possessions and residential care)
Carers and Caring (carers of people with dementia; older carers and their material circumstances; male carers; older caring couples; family care for older people in Trinidad and Tobago)
Sexuality (older women and sexuality; transgender; and transsexuality).
Participation (public participation in Primary Care Trusts in Sheffield; feminist participatory action research with young men).

Three students completed their PhDs with the help of ESRC funding.

Lorna is currently supervising 4 PhD students (including 1 ESRC-funded student) working on topics which include collective belonging and communities; retired Irish migrants in London; reciprocity and caring for older people with dementia in Thailand; and mass media constructions of 'class' in the context of the economic crisis.

Lorna welcomes applications for PhD study, full-time or part-time, in areas related to her interests and experience. She would be particularly interested in hearing from students who wish to undertake research using a participatory approach(es).

Funding received

Lorna has also been supervisor/mentor to 2 ESRC Postdoctoral Fellows, both now post-holders at Russell Group Universities.

May 2012-14 (inc maternity leave), Dr Naomi Richards

Title: The Readiness is All: Ways People Anticipate Dying in the U.K.
ESRC Postdoctoral Fellowship,
ES/J004618/1

Oct 2004- Sep 2005, Dr Elaine Argyle

Title: Older People and Their Money: An Exploration of Financial Management and Expenditure
ESRC Postdoctoral Fellowship,
PTA-026-27-0447
Grants

2016-17 The Significance of the Mouth in Old Age

Sponsor: Glaxosmithkline, £115,000
Co-I with Barry Gibson, Dentistry; Peter Robinson (PI), Uni of Bristol; and Angus Wall, University of Edinburgh.

2012-14 Advanced Research Fellowship.

Sponsor: Faculty of Social Science, University of Sheffield, £80,000

2009-12 The social process of everyday decision-making by people with dementia and their spouses.

Sponsor: ESRC (RES-062-23-2038), £198,827
Co-I with Geraldine Boyle (PI), Bradford University.

2009-12 Representing Self - Representing Ageing (Look At Me!).

Sponsor: Cross-council New Dynamics of Ageing (NDA) Programme (RES-356-25-0040), £291,991
PI, with Co-Is Merryn Gott, Auckland University and Susan Hogan, Derby University.

2005-6 Carer Involvement in Research, Policy and Practice.

Sponsor: University of Sheffield, Knowledge Transfer Opportunity Fund (KTOF), £7,891
PI, in collaboration with Princess Royal Trust Sheffield Carers Centre.

2003-5 Mapping Existing Research and Identifying Knowledge Gaps Concerning the Situation of Older Women in Europe.

Sponsor EC Framework Programme 5 Accompanying Measure (QLK6-CT-2002-30372), £137,385
PI, with Co-I Tony Maltby, Birmingham University.

1999-2001 Working with Older People – Resource Pack.

Sponsor: Averil Osborn Fund, £1,150
PI, with Co-I Joyce Cormie (freelance researcher.

1998-2001 Better Government for Older People Pilot Project Evaluation.

Sponsor: DWP/ Sheffield City Council funded PhD Studentship (Mike Williams), £31,025
PI/ PhD supervisor, with Professor Alan Walker.

1997-8 Older Women in the UK

Sponsor: Averil Osborn Fund, £1,040
PI, with Co-I Tony Maltby, Birmingham University.
Teaching interests

Lorna teaches and supervises students at both undergraduate and postgraduate levels. She takes an inquiry-based approach, encouraging students to think outside the box, to draw critically from their own experiences and to be original in their thinking and ideas.

Lorna believes that one of the best ways for students to learn is by finding out things for themselves through research, testing existing theories and learning first-hand the vital contribution of empirical and grounded knowledge.

The majority of her teaching is research-led, drawing on - and in turn developing - her research interests and experience. Lorna brings into the classroom the participatory approaches she uses in her research, encouraging students to work in groups, as well as on an individual basis, to investigate social and cultural issues and to present their findings in dynamic and creative ways.
Teaching activities

Lorna currently convenes the following undergraduate modules:

SCS1005 Gender, Sexuality and Society
SCS1015 Doing Social Research
SCS688 Dementia and Identity (co-convenor with Berni Murphy)

Lorna is also involved in the supervision of students at undergraduate and postgraduate levels who are taking extended essays and/or dissertations.
Recent projects

Significance of the Mouth in Old Age

Lorna was co-applicant on this 15-month project, which was funded by Glaxosmithkline (Feb 2016-July 2017, extended). The cross-institutional, interdisciplinary research team also included co-investigators Professors Barry Gibson (University of Sheffield), Peter Robinson (University of Bristol) and Angus Walls (University of Edinburgh), and Research Associate Jennifer Kettle (University of Sheffield).

The study conducted narrative interviews with older people in Sheffield and Edinburgh to explore their experiences relating to the mouth and teeth across the life-course. It identified the concept of 'mouth talk' to capture how individuals re/frame experiences of mouth and teeth to present a coherent sense of self. Three articles developing the concept have been published in 2018.

Look at Me! (Representing Self – Representing Ageing)

Lorna was principal investigator on this project (2009-20012, extended), which was funded under the cross-disciplinary New Dynamics of Ageing Programme. The cross-institutional research team also included co-investigators Professor Merryn Gott (University of Auckland) and Professor Susan Hogan (University of Derby), and Research Assistant Dr Naomi Richards (now at the University of Glasgow), amongst others.

Officially titled Representing Self – Representing Ageing but known more familiarly by the title of Look at Me!, the project worked with women in Sheffield to explore representations of women and ageing in the media and to generate new images to challenge existing stereotypes.

Described as pioneering, the study won an ESRC Outstanding Impact on Society Award for demonstrating how image can affect older women's quality of life and the need to raise awareness of the combined effects of ageism and sexism earlier in the life-course.

Its innovative, multidisciplinary approach generated iconoclastic participant images displayed at UK exhibitions and international conferences, and ensuring older women's central involvement in challenging stereotypes. Both images and films from the project continue to be used internationally in teaching and research.

Collaboration with participants was extended through a follow-on initiative delivering ageism awareness workshops in a local school. Wider societal impacts include citation of project findings by the cross-party Commission on Older Women and the launch of a Charter against Ageism and Sexism in the Media.