Dr Mark Tomlinson
Department of Sociological Studies
Senior Lecturer in Sociology
Exams officer (UG and PG)
Library Officer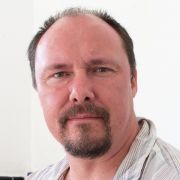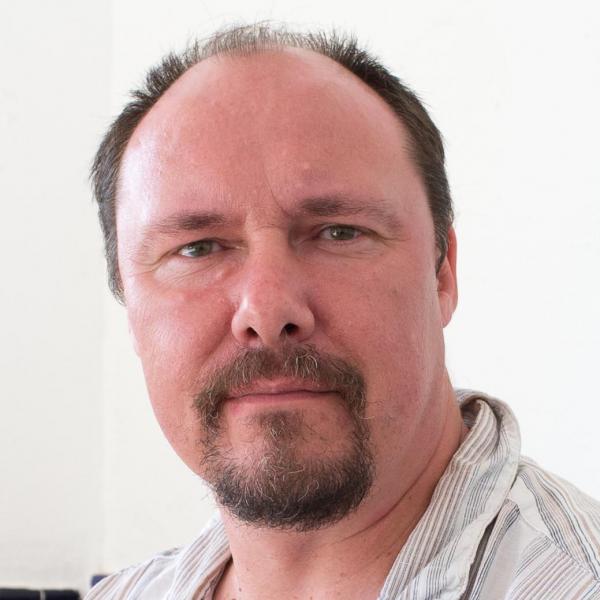 Profile

Mark joined the department in March 2012. He has extensive experience of working in international, interdisciplinary teams and has advised policy makers at the highest levels (including the European Council, European Commission, OECD and UNIDO). He has also worked with organisations such as the Joseph Rowntree Foundation and the Child Poverty Action Group who have published several reports based on his work on poverty, labour markets and well-being (with Professor Robert Walker). 

His current work is mainly focused on two areas. Firstly, analysing the concept of underemployment and its relation to worker wellbeing and performance (mainly with Jason Heyes at Sheffield University Management School), and second work related to the employment quality and health. He has also recently been working with Oscar Molina at the Autonomous University of Barcelona on a European project on labour market segmentation for Eurofound.

Mark is also interested in advanced quantitative methods. He has recently been exploring the use of Machine Learning and AI in analysing quantitative and textual data. He has several years' experience of applying multivariate statistical techniques to social scientific data.

Mark has previously held posts such as Senior Research Fellow in the Institute of Social Policy at the University of Oxford, and senior research posts at the Universities of Manchester, Aalborg (Denmark), and Galway (Ireland).
Research interests

Mark's main current areas of research are:

Labour markets, learning, skills, underemployment and training;
Social quality, health and psychological wellbeing;
Socio-economic indicators;
Poverty and deprivation (measurement and impacts);
Advanced multivariate methods (such as Structural Equation Models, panel regression);
Machine Learning (Text Analytics, Neural Networks, Support Vector Machines etc.)

He has a strong methodological focus and is constantly exploring the boundaries of quantitative methods for use in social science. Mark's recent work has explored the use of Structural Equation Modelling in its many forms for the measurement of multiple dimensions of poverty and disadvantage. This has been executed in tandem with exploring causal linkages between various dimensions of poverty, labour market engagement and well-being, and how these relate to outcomes later in life. This has involved extensive use of panel data from several countries and the implementation of panel regression techniques. He is also exploring Machine Learning and its application to quantitative and qualitative social scientific data.

Mark is also experienced in comparative social science research at several levels. For example, his PhD was an extensive study of labour market segmentation across three eastern European countries. He has undertaken comparative research since then on projects such as the Advanced Benchmarking Concepts project for the European Commission (which was inspired by Mark's work with Bengt-Åke Lundvall for the Portuguese Presidency of the EC when it formulated what was to become known as the Open Method of Co-ordination). This project sought to understand how different European states could be compared with each other in a rational way in order to devise new innovation and social policies without resorting to crude league tables and the 'naming and shaming' of poor performers which was a popular device at the time.

Currently, Mark's research is revisiting work he undertook in the past on innovation systems and innovation policy. There is significant scope for combining insights derived from social policy analysis (such as labour market activation and training policy) and social capability theories related to innovation systems. Mark has been a collaborator of Bengt-Åke Lundvall at Aalborg University, Denmark, who has been instrumental in the development of the theory of innovation systems and the so-called 'learning economy' framework. This postulates that developing human capabilities is a key to economic growth and fostering innovation, but there has been relatively little attention paid by innovation scholars to employment systems and related employment and social policy dynamics. It should be possible to combine data based on innovation and learning with the type of data used in welfare policy analysis in order to further comparative work on welfare regimes and innovation system typologies.
Publications

Books

Edited books

Journal articles

Chapters

Reports
Research group

Mark has supervised several dissertations at Masters and PhD level.

He is particularly interested in supervising students who undertake quantitative work or who are engaged in novel methodologies.

Mark has a broad range of experience with primary data collection, secondary data analysis and advanced statistical methods.
Grants

2015 Title: Developing a policy learning tool for anti-poverty policy design and assessment.

Sponsor: ESRC Partnership award fund

2011-12 Title: Poverty, Choice and Diversity: Re-interpreting Peter Townsend's ideas on participation and poverty.

Sponsor: Joseph Rowntree Foundation

2011-12 Title: Integrating Macro and Micro Perspectives in Cross-National comparison: Dynamic Policy Structures and Individual Outcomes.

Sponsor: ESRC Comparative Methods Programme

2008-9 Title: Joint application for the funding of an international research network on social inequality across social science departments in Oxford University.
2008-9 Title: Recurrent poverty, labour market segmentation and household change.

Sponsor: Joseph Rowntree Foundation

2005 Title: Examining Nonresponse Bias in the New Employers Skills Survey.

Sponsor: Labour and Skills Council

2004 Title: Proposal for a 5 year research programme to explore the National System of Innovation in the Republic of Ireland.
2003-5 Title: The Diffusion of Cultures of Consumption: a comparative analysis.
2002-4 Title: The LOCNIS Project.

Sponsor: European Commission

2001-3 Title: ENMOB project (thematic network).

Sponsor: European Commission

2001 Title: The Advanced Benchmarking Concepts Project (ABC).

Sponsor: European Commission

2000 Title: CBI - Collaboration and culture survey 2000.

Sponsor: Confederation of British Industry

2000 Title: International benchmarking as a policy learning tool.

Sponsor: Portugese Presidency of the European Council

2000-2 Title: Social capital and social networks in political movements.
Teaching activities

Mark teaches the following modules:

SCS2017 Sociology of Work (BA)
SCS6093 Multivariate Methods in Social Research (MA)
SCS6106 Quantitative Research and Fundamental Statistics (MSc)

Mark teaches and supervises students at both undergraduate and post-graduate levels. He believes in fostering strong linkages between his research and teaching.

Mark's lectures and workshops are therefore dependent on and influenced by his own research experience both as a sociologist and as an adviser to policy makers.

Mark tries to encourage students to think critically about the course material as well as social research in general, and believes that maintaining a healthy scepticism is a great asset in the pursuit of any scientific or social-scientific endeavour.