Dr Nazmy Villaroel-Williams
BScN, MSc, MPH, PhD
Department of Sociological Studies
Research Fellow in Public Health
(She/her)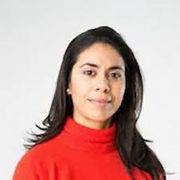 n.villarroel@sheffield.ac.uk
Elmfield Building
Full contact details
Dr Nazmy Villaroel-Williams
Department of Sociological Studies
Elmfield Building
Northumberland Road
Sheffield
S10 2TU

Profile

Nazmy K. Villarroel-Williams is a NIHR SPHR post-doctoral fellow at the Department of Sociological Studies. Before moving to Sheffield, she worked with Professors Anne MacFarlane and Ailish Hannigan, on the Ethnic Minority Health in Ireland—Co-creating knowledge (EMH-IC) project, funded by the Health Research Board, at the University of Limerick (Ireland).

Previously, she worked as a post-doctoral research fellow at the University of Edinburgh with Professor Raj Bhopal and Dr Emma Davidson, on an international collaborative research project entitled: 'Counting a Diverse Nation: Disaggregating Data on Race and Ethnicity to Advance a Culture of Health', funded by the Robert Wood Johnson Foundation and PolicyLink.

Nazmy holds an MSc Tropical Medicine & International Health, MPH, and PhD in Public Health. She has worked, supported and promoted migrant health research while collaborating with diverse NGOs (e.g. Doctors of the world, Save the children, Doras Luimní) in different countries (e.g. Croatia, UK, Spain, Ireland,) since 2006.
Research interests

Nazmy is interested in all aspects of research in health data analysis, particularly concerning immigrant and refugee health and health care, ethnic health inequalities, the fundamental cause of health inequalities, social epidemiology, population health, indigenous/aboriginal health inequalities, global health and gender inequalities.
Publications

Hannigan A, Villarroel N, Roura M, LeMaster J, Basogomba A, Bradley C, MacFarlane A. Ethnicity recording in health and social care data collections in Ireland: where and how is it measured and what is it used for? Int J Equity Health. 2019 Dec 31;19(1):2. doi: 10.1186/s12939-019-1107-y.
 
Villarroel N, Hannigan A, Severoni S, Puthoopparambil S, MacFarlane A. Migrant health research in the Republic of Ireland: a scoping review. BMC Public Health. 2019 Mar 20;19(1):324. doi: 10.1186/s12889-019-6651-2. Review.
 
Hannigan A, Basogomba A, LeMaster J, Nurse D, O'Reilly F, Roura M, Villarroel N, MacFarlane A. Ethnic Minority Health in Ireland-Co-creating knowledge (EMH-IC): a participatory health research protocol. BMJ Open. 2018 Oct 31;8(10):e026335. doi: 10.1136/bmjopen-2018-026335.
 
Villarroel N, Davidson E, Pereyra-Zamora P, Krasnik A, Bhopal RS. Heterogeneity/granularity in ethnicity classifications project: the need for refining assessment of health status. Eur J Public Health. 2019 Apr 1;29(2):260-266. doi: 10.1093/eurpub/cky191.
 
Villarroel N, Artazcoz L. Immigration and Sleep Problems in a Southern European Country: Do Immigrants Get the Best Sleep? Behav Med. 2017 Oct-Dec;43(4):233-241. doi: 10.1080/08964289.2015.1122568. Epub 2016 Jan 25.
 
Gotsens M, Malmusi D, Villarroel N, Vives-Cases C, Garcia-Subirats I, Hernando C, Borrell C. Health inequality between immigrants and natives in Spain: the loss of the healthy immigrant effect in times of economic crisis. Eur J Public Health. 2015 Dec;25(6):923-9. doi: 10.1093/eurpub/ckv126. Epub 2015 Jun 30.
 
Villarroel N, Artazcoz L.Different Patterns in Health Care Use Among Immigrants in Spain. J Immigr Minor Health. 2016 Apr;18(2):318-29. doi: 10.1007/s10903-015-0202-4.
 
Villarroel N, Artazcoz L. Heterogeneous patterns of health status among immigrants in Spain. Health Place. 2012 Nov;18(6):1282-91. doi: 10.1016/j.healthplace.2012.09.009. Epub 2012 Sep 27.
 
Villarroel N, López MJ, Sánchez-Martínez F, Fernández E, Nebot M.[Second-hand smoke exposure in hospitality venues in Barcelona: measurement of respirable particles]. Gac Sanit. 2011 May-Jun;25(3):220-3. doi: 10.1016/j.gaceta.2010.11.009. Epub 2011 Feb 20.