Professor Tim May
Department of Sociological Studies
Professorial Research Fellow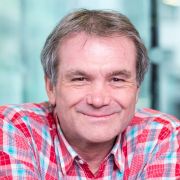 tim.may@sheffield.ac.uk
Elmfield Building
Full contact details
Professor Tim May
Department of Sociological Studies
Elmfield Building
Northumberland Road
Sheffield
S10 2TU

Profile

Tim holds degrees from the London School of Economics and Political Science (BSc Econ) and the Universities of Surrey (MSc) and Plymouth (PhD). These followed a career as an engineer in the agricultural sector and work in retail, during which time he undertook a two-year evening return-to-study course to qualify for a university place. He then worked at the Universities of Plymouth, Salford and Durham before joining Sheffield.

Tim's work has involved moving across disciplines and also within different organisations. He has developed a focus on methodology and the relationship between knowledge, evidence, policy, practice and context, on projects through funding from international, national, regional and local sources: for example, ESRC, EPSRC, AHRC, Mistra Urban Futures, European Commission, Universities (Manchester, Manchester Met, South Bank and Salford), Ford Foundation, NHS, NESTA, Arup Group, British Business Chambers, Whitehall and City Councils.

Tim has authored, co-authored and edited 17 books (including new editions) that have been translated into 15 languages. He has edited 8 special editions of journals and was the editor of an international book series ('Issues in Society', Open University Press/McGraw-Hill) in which seventeen books were published by leading authors in their fields of expertise (1998-2010).

Tim has written over one hundred and eighty articles, book chapters, research reports, government submissions, policy briefings and articles in varying media. His more recent and forthcoming publications include: 'Reflexivity: The Essential Guide' (with Beth Perry, Sage Publications, 2017); a co-edited special edition 'The Future of Sustainable Cities: Governance, Policy and Knowledge (Local Environment 2017); 'Evidence and Insight: In Search of the Distinctiveness of the University as a Site of Knowledge Production' (Insights, 2018); 'Cities and the Knowledge Economy: Promise, Politics and Possibilities'' (with Beth Perry, Routledge, 2018); 'Thinking Sociologically' (with the late Zygmunt Bauman, Wiley, 2019) and 'Social Research: Issues, Methods and Process' (with Beth Perry, 5th edition, McGraw-Hill, 2021). For further information please see ResearchGate.
Publications

Books

Journal articles

Chapters

Dictionary/encyclopaedia entries