Dr Robin Sen
BA (Hons), Dip SW, SFHEA, MSW, MPhil, Msc, PhD
Department of Sociological Studies
Honorary Research Fellow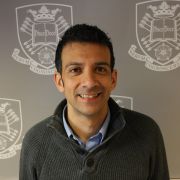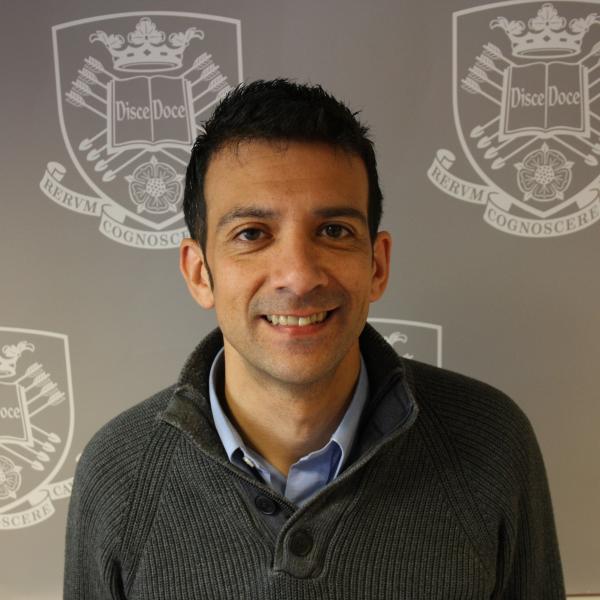 r.n.sen@sheffield.ac.uk
The Wave
Full contact details
Dr Robin Sen
Department of Sociological Studies
The Wave
2 Whitham Road
Sheffield
S10 2AH

Profile

Robin became an Honorary Research Fellow in the Department in September 2020. Prior to this he was a Lecturer in Social Work in the Department and he now works as a Lecturer in Social Work at the University of Dundee at the same time as holding an Honorary appointment at the University of Sheffield. Robin's practice background was principally as a child and family social worker in Glasgow. He is also a qualified Practice Teacher in social work. Robin is the co-editor of Practice: Social Work in Action journal with Dr. Wulf Livingston at Wrexham Glyndwr University. The journal has an explicit aim of encouraging submissions from newer writers (early career academics, practitioners and people with expertise by experience) as well as more established writers so Robin will be pleased to hear informally from anyone in those categories considering submitting to Practice. Robin is also an active member of the British Association of Social Workers (BASW) and sits on their Children and Families Group for England. 
 
Research interests

All of Robin's research is connected to issues in children and families practice and policy, with particular emphasis on issues of family support, safeguarding and work with Looked after Children. 
 
Publications

Books

Journal articles

Chapters

Reports
Grants

2020 – 22 Title: Changing Safeguards for Children in Care: Exploring the Views of Care Experienced People and Frontline Practitioners (With Dr Katie Ellis)
Sponsor: British Academy/Leverhulme 
2017-18 Title: Exploring similarities and differences in child welfare between the UK and New Zealand
Sponsor: Worldwide Universities Network (WUN) Research Mobility Programme Award
2016-17 Title: Developing specialist practice resources for child welfare and family support practitioners (with Dr Harriet Churchill and Dr Jadwiga Leigh)
Sponsor: Innovation, Impact and Knowledge Exchange (IIKE) support fund, University of Sheffield
2015-16 Title: An Evaluation of Leeds City Council Social Care Innovation Programme (with Prof. Kate Morris)
Sponsor: DfE / Leeds City Council
Teaching activities

Robin no longer undertakes teaching in this Department but he continues to be involved in the supervision of three Departmental PhD students who are in the later stages of their studies:

Ahmed Alageili - The role of self-help groups in overcoming challenges faced by mothers of autistic children
Panrat Nimtaloung - Sharing family : children who have been in residential child care and who are integrated to foster care in Thailand
Permala Sehmar - Exploring family practices in the context of domestic violence and abuse and state responses

Robin is also currently External Examiner for the MSc in Social Work at Glasgow Caledonian University and the MA in Social Work at the University of Nottingham.