Wyn took up post in September 2015 having previously been Assistant Pro-Vice-Chancellor for Teaching and Learning at the University of Nottingham. He is an economist and his career encompasses both teaching and research interests but with a more recent focus on university-wide roles that promote innovation and development in teaching and learning. Particular emphasis here has been on the use of technologies to enhance student learning and to create flexibility in teaching and studying.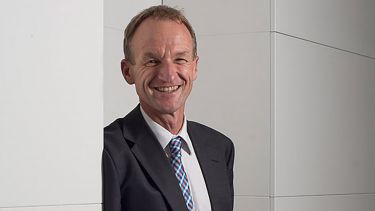 Vice-President for Education
Wyn takes the lead for ensuring excellence and innovation in teaching and learning for students including undergraduate, postgraduate, overseas students and those studying for University of Sheffield qualifications overseas. He also oversees our commitment to broad participation, including outreach and access to schools and new forms of advanced vocational and technical education.
In April 2017 Wyn was presented with an international learning and teaching award for his outstanding contributions to the field. 
Since joining the University Wyn led the development of our new Learning and Teaching Strategy to shape the next five years of provision, which involved consultation with over 600 staff and students. This strategy was shortlisted for the Times Higher Education Leadership and Management Awards 2017.
Wyn regularly holds learning and teaching forums for colleagues to discuss current learning and teaching priorities, tackle problems and explore potential future developments. He has also recently begun to hold open door sessions for staff, and also convenes director of learning and teaching forums as well as leading Ask Your University sessions in collaboration with the Students' Union.
The current work on digital innovations and developments here at Sheffield demonstrates Wyn's passion for how we might use technologies to enhance learning, spaces for learning and ways in which students learn.
After graduating from the University of Exeter with a BA in Economics, a short stint in the banking sector was followed by a move to the University of Nottingham for his PhD studies. During this period Wyn gained a lectureship in the School of Economics in 1990, progressed to Associate Professor in 1999 and then to full professor in 2010.
Wyn's research focuses on food economics and in particular pricing along food chains and the way imperfect competition affects price transmission. Current work is exploring the use of scanner data in UK supermarkets and forecasting UK food inflation, building on work carried out for Defra.