Interested in spending a summer abroad during your Sheffield degree? Apply for a Global Scholars award and we'll pay your airfare to an overseas summer school, as well as tuition and accommodation while you're there.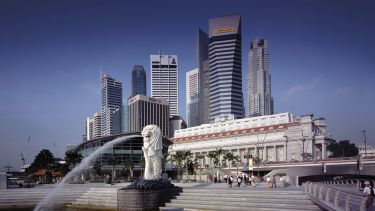 Eligibility for the Global Scholars
You must meet one of the criteria below to be eligible to receive an award:
Have a household income of £40,000 or less
or
Achieve A*,A,A (or higher) in your A-Levels (or equivalent)
You must also have an academic offer to study a full-time, undergraduate course at the University of Sheffield starting in September 2019 and be eligible to pay the home rate of fees.
How to apply
Applications for Global Scholars are now closed. All applicants have now been contacted regarding the outcome of their application.
The deadline for submitting applications was 12pm on Monday 25 March 2019. 
Details for the Global Scholars
Home and EU students are eligible to apply.
To apply for this scholarship, you need to have received an academic offer to study a full-time undergraduate course at the University of Sheffield starting in September 2019.
For courses across all faculties.
There are 30 awards available for students who apply based on their grades and 30 awards available for those who apply based on their household income.
If you meet both criteria you only need to submit one application form.
The summer school will be at one of our partner institutions in selected countries – we'll confirm placement opportunities after you have registered with us in September.
You'll need to go in the summer after your first or second year.
Summer schools are not subject specific.
You should familiarise yourself with the summer school opportunities available, you will be asked to discuss your preferred choices as part of the scholarship application.
We'll let you know by the end of April if you're provisionally successful and this will be fully confirmed once we know your grades.
This scheme isn't available to you if you're starting a foundation year course or if your course includes a compulsory year abroad.
You'll need to put the University of Sheffield as your firm choice before 18 July 2019
The award is only for new undergraduate students starting their first degree at the University.
Students studying a course with a compulsory year abroad are not eligible to apply.
Selection process
A selection panel consisting of senior professional services staff will consider your scholarship application. When making their decision, the panel will give regard to the following:
Applicant has provided a clear rationale for applying for their chosen undergraduate course at the University of Sheffield.
Applicant has clearly articulated how the scholarship will benefit their future ambitions.
Applicant has explored the portfolio of summer schools available and discussed a range of placements.
Applicant has detailed their strengths and weaknesses, and why they would be a good recipient of this scholarship.
Financial Support Team
For specific questions about fees, bursaries, scholarships and financial support.
funding@sheffield.ac.uk
+44 114 222 1319