Global Summer Experience Scholarships
Interested in spending a summer abroad during your Sheffield degree? Apply for a Global Summer Experience Scholarship and we'll pay your airfare to an overseas summer school, tuition and accommodation while you're there.
Off
The information on this page relates to 2023 entry. Information for 2024 entry will be published when available.
You must meet all of the criteria below to be eligible to receive an award:
Be eligible to pay the home rate of fees
Achieve A*, A, A (or higher) in your A Levels (or equivalent - view equivalences)
Hold an academic offer to study a full time, undergraduate course at the University of Sheffield starting in September 2023
---
The deadline to submit your application was 1.00pm Tuesday 18 April 2023. Applications are now closed.
Applicants will be notified of the outcome of their application before the end of May 2023. 
---
You must be a home fee-paying student to be eligible to apply.
To apply for this scholarship, you need to have received an academic offer to study a full-time undergraduate course at the University of Sheffield starting in September 2023.
For courses across all faculties.
Students studying a course with a compulsory year abroad are not eligible to apply.
There are 30 awards available.
The summer school will be at one of our partner institutions in selected countries. Available countries can change from year to year, we'll confirm placement opportunities after you have registered with us in September 2023.
Scholarship recipients joining the University of Sheffield in September 2023 will undertake their summer school experience in Summer 2024.
Summer schools are not subject specific.
You can read previous examples of our summer school opportunities
We'll let you know by the end of May 2023 if you're provisionally successful and this will be fully confirmed once we know your grades.
This scheme isn't available to you if you're starting a foundation year course.
You'll need to put the University of Sheffield as your firm choice before 14 July 2023.
The award is only for new undergraduate students starting their first degree at the University.
---
A selection panel consisting of senior professional services staff will consider your scholarship application. When making their decision, the panel will give regard to the following:
Applicant has provided a clear rationale for applying for their chosen undergraduate course at the University of Sheffield.
Applicant has clearly articulated how the scholarship will benefit their future ambitions.
Applicant has detailed their strengths and weaknesses, and why they would be a good recipient of this scholarship.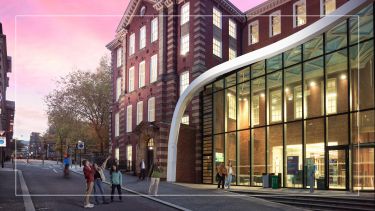 Visit us
Discover what sets Sheffield apart at our undergraduate open days on the Saturday 21 October or Saturday 18 November.