Business management taster day
This experience day at the University of Sheffield gives you an insight into studying Business management at university.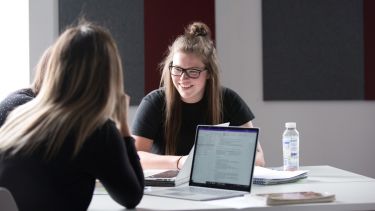 Why should businesses account for their impacts on biodiversity and species extinction?
Year 12, Year 13, A Level
When: Monday 13 July 2020, 2:00pm
Spaces available: 40
The session will touch on scientific issue relating to species extinction and biodiversity decline, and then explore the linkages between business activity, biodiversity decline and species loss, focusing on financial risk and materiality. Finally, the session will discuss the findings of academic research around these issues.
---
Marketing: An international perspective
This session is now full
Year 12, Year 13, A Level
When: Wednesday 1 July 2020, 2:00pm
Spaces available: 40
This session will provide participants with introductory insights into complexities and challenges of marketing in an international/global context. Focusing particularly on the influence of culture on consumer behaviour, it invites the session participants to consider how marketing/advertising and brand managers should account for cultural differences between country markets in business operations. It further emphasises the relevance of cross-cultural marketing knowledge for participants considering a locally-based career, given the growing cultural diversity within countries, and consider the social impacts of cross-cultural marketing.
---
We look forward to meeting you!
For informal enquiries please email tasterdays@sheffield.ac.uk
Explore the University
Discover why Sheffield is the right choice for you at one of our open days or events.