Materials Science and Engineering taster session
Materials Science and Engineering is an incredibly fast-developing field that is always at the cutting edge of technology. Come along to this taster session to see If Materials Science and Engineering is for you.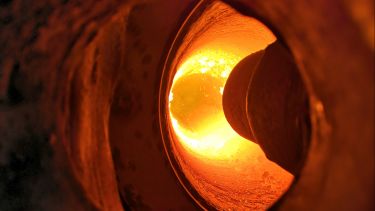 Nanomaterials - the smallest solutions to the world's biggest problems?
Have you ever wished that you could really help people to have more sustainable lifestyles? With materials you can! Because manufacturing requires substantial amounts of energy, creating greener materials by developing new materials and processes, higher performance materials for energy storage and generation, as well as focusing on waste management has the potential for massive energy savings.
This Materials Science & Engineering Taster Session, will provide a taste of the breadth of the science and engineering skills required in the Materials Sector featuring examples from the work of academics in the Department; in particular examples involving nanomaterial and nanoscience in the hunt for new batteries and solar cells.
This is a repeat of the session from the Autumn semester.
---
When: Monday 15th May 2023, 4.30pm - 6.00pm
Age group: Year 12 and Year 13
Suitable for: We look for students who are studying A Levels in two of either Maths, Physics or Chemistry
---
Schedule
Please note that this is an approximate schedule and therefore is subject to change.
| Time | Activity |
| --- | --- |
| 4.30pm | Log in and get comfortable |
| 4.35pm | Interactive mini lecture - An Introduction to the Materials Science & Engineering exemplified on Nanomaterials |
| 5.00pm | Q&A about the subject |
| 5.05pm | Mini task: experience consequences of smallness on materials behaviour |
| 5.25pm | Introduction to the Department of Materials Science & Engineering, the courses on offer & examples of top careers after graduating from our courses |
| 5.45pm | Q&A with current undergraduate students |
| 5.55pm | Closing remarks and next steps |
---
Book now
Please complete the form below to reserve a place on this taster session. 
Contact us
For informal enquiries please email tasterdays@sheffield.ac.uk
Explore the University
Discover why Sheffield is the right choice for you at one of our open days or events.