Materials Science and Engineering taster session
Materials Science and Engineering is an incredibly fast-developing field that is always at the cutting edge of technology. It is ideal for anyone driven by scientific curiosity, who relishes problem solving and enjoys interdisciplinary work.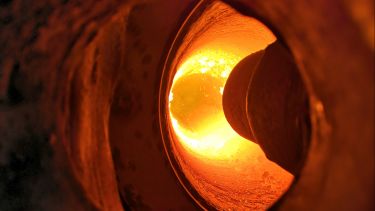 Secrets of Spider Silk
Materials Science and Engineering bring together the best bits of chemistry, physics, maths, biology and engineering, and finds out how they interact.
In this Taster Session, you will hear from Chris, one of our lecturers in Materials Science and Engineering, who will explore what Materials Scientists do, how they ask questions and how research into material properties can help inform the future. Join us as we discuss the secrets of spider silk and how this can inspire new ways to make plastics using sustainable and low carbon emitting conditions
---
Register Your Interest
To hear about future sessions, please register your interest and we'll send you details about upcoming dates.
---
Contact us
For informal enquiries please email tasterdays@sheffield.ac.uk
Explore the University
Discover why Sheffield is the right choice for you at one of our open days or events.