Philosophy taster session
This taster session is suitable for students with an interest in studying Philosophy at university.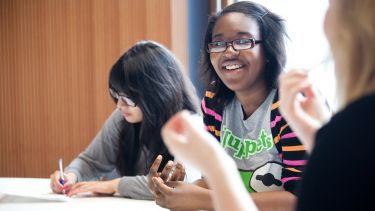 Are we morally obliged to be poor?
A free virtual taster session for students.
---
When: Wednesday 17 November 2021, 3:45pm - 5:15pm
Age group: Year 12 and Year 13
Please be advised that bookings for all taster sessions will close at 10am the day before the session, or earlier if the session becomes fully-booked. We therefore recommend booking early to avoid disappointment.
If you are a teacher, please encourage your pupils to book individually.
---
Almost everyone agrees that there are some occasions where we morally ought to help others, even if doing so comes at a high cost to us. Peter Singer argues that we have much stronger moral duties to people than we recognise, and that we ought to be giving most of our money to charity. We will consider his arguments for this claim, and try to work out if we really should make ourselves poor to help others. 
Schedule
| Time | Activity |
| --- | --- |
| 3:45pm | Log in and get comfortable |
| 3:55pm | Welcome & introduction to the department - from Admissions Tutor Josh Forstenzer |
| 4:05pm | Academic taster lecture: Are we morally obliged to be poor? - Dr Jim Chamberlain |
| 4:50pm | Q&A on the taster lecture, leading into |
| 5:00pm | Q&A about Philosophy at Sheffield - with Admissions Tutor and undergraduate Philosophy ambassadors to answer questions & talk about their own experiences |
We look forward to meeting you!
For informal enquiries please email tasterdays@sheffield.ac.uk