Politics & International Relations taster session
This taster session gives you an insight into studying Politics & International Relations at university.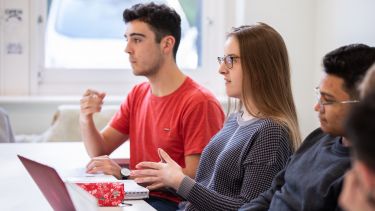 Climate Conflict: Future Violence or Cooperation?
A free virtual taster day for Y12 students.
---
When: Thursday 24 June 2021, 4:00pm - 6:10pm
Places available: 250
Age group: Year 12, A Level, BTEC
---
This virtual experience session at the University of Sheffield will give you a taste of what it is like to study Politics & International Relations at the University. The online taster day will focus on the question of whether climate change and other environmental impacts (such as resource depletion and natural disasters) will result in conflict, or whether the world's nations can come together to cooperate to reduce the risks and the damage to human life.
We have already seen melting glaciers, mass deforestation, poorer air quality, an increase in droughts and fires, polluted oceans, and fish stocks decimated, which some argue will be a future source of conflict. Others have pointed to an increase in the number of climate refugees, and growing tensions between the North and South, and between generations, as conflict-driving factors.
We will question these arguments, examining whether 'climate conflicts' will get worse or better. We will also look at how environmental damage and climate change are themselves bound up with violence and conflict. For instance, local people around the world have protested against the extraction of their resources, sometimes leading to violence. The actions of Extinction Rebellion and the youth climate strikers in the UK, in some cases, involved direct conflict with the authorities. These cases raise the question of whether some conflicts, possibly some forms of violence, can be justified. Could this be especially the case for people in the Global South who have been subject to colonialism and historic climate injustice?
Growing environmental understanding and climate activism have put increased pressure on governments to act. Recent documentaries such as Seaspiracy have exposed how measures claimed to promote sustainability in fact fail to achieve their goals. With the major UN climate conference COP26 taking place in the UK in November we will also look at international climate negotiations and how they may be able, not only to address climate change, but to promote future cooperation and the prevention of conflict.
Through looking at the practical realities surrounding climate governance and how international cooperative agreements are reached, we will give you a first-hand look at what it is like to study Politics & International Relations at Sheffield and in the process meet (virtually) a number of our members of staff.
Schedule
| Time | Activity |
| --- | --- |
| 4:00pm | Welcome |
| 4:05pm | Climate Conflict: What's the Evidence? – Professor Jan Selby |
| 4:30pm | Unearthing Violence: Mining, Money and Environmental Conflict – Dr Jonathan Gamu |
| Break |   |
| 5:00pm | Climate Justice and Injustice – Dr Luke Ulas |
| 5:25pm | Climate Cooperation? COP26 and International Climate Negotiations – Professor Michael Jacobs |
| 5:50pm | Conclusion and Q&A |
| 6:10pm | Finish |
We look forward to meeting you!
For informal enquiries please email tasterdays@sheffield.ac.uk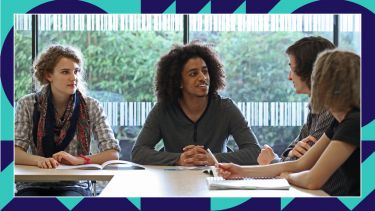 Open days
Find a home for your ambition. A Russell Group University. Discover what's possible at our next undergraduate open day.