School of Languages & Cultures - Spanish Taster session
This taster session gives you an insight into studying Spanish at university.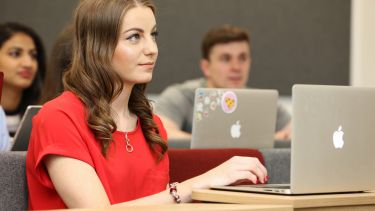 The Spanish and Portuguese Empires and the origins of racism
A free virtual taster session for A Level students studying Spanish. The School of Languages and Cultures welcomes students who are approaching Spanish as beginners, as well as those with A level Spanish.
Please note this is a repeat session of the events ran between April - November 2020. You are welcome to attend again, however, please be aware the content of the session will be the same.
---
When: Tuesday 16 March, 3.45pm - 5.15pm
Age group: Year 12, Year 13, A Level, BTEC
Places are limited, book your place to avoid disappointment. 
If you are a teacher, please encourage your pupils to book individually.
---
By modern standards the ancient and medieval worlds were very brutal, savage and not particularly just societies, but they were crucially not racist societies. Although people have always excluded and discriminated against other groups of people, racial discrimination is a modern phenomenon.
This talk will explore the origins of racism and focus particularly on the contribution of the Spanish and Portuguese Empires.
We will explore how modern day notions of race have been shaped by a myriad of factors: from the concept of blood purity in medieval Iberia, the persecution of the Jews and the establishment of the Atlantic slave trade to the independence of the Latin American colonies in modern times and the views of the Latin American elites and foreign Europeans as to the racial mixtures in these newly independent countries.
Schedule 
| Time | Activity  |
| --- | --- |
| 3:45pm  | Log in and get comfortable |
| 3:55pm | Welcome and introduction to the department |
| 4:05pm | Taster lecture: The Spanish and Portuguese Empires and the origins of racism - Dr Paul O'Neill |
| 4:50pm  | Q&A on the taster lecture |
| 5:00pm | Q&A about studying Languages & Cultures at Sheffield - with undergraduate ambassadors to answer questions & talk about their own experiences |
We look forward to meeting you!
For informal enquiries please email tasterdays@sheffield.ac.uk