Sociological Studies taster session
This taster session gives you an insight into studying Digital Media and Society at university.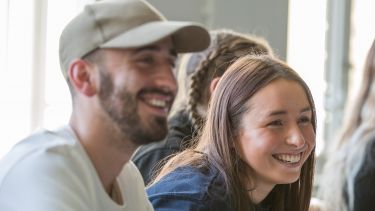 Anonymity, Pseudonymity, and Real Names Online
Who are you when you use the internet? Do you have a different identity, maybe using a nickname, or are you your most "authentic", "real" self? And what does it actually mean to be "authentic", anyway?
In this taster session, students will get a glimpse of what it's like to take a class called Digital Identities at the University of Sheffield. Students will learn about three of the main ways people can present their identities online: anonymously, pseudonymously, and by using their real names. Students will be introduced to some of the earliest internet studies research, along with the more recent push from social media companies for users to go by their "real" (i.e., legal) names (for example, Facebook's authentic names policy). Crucially, students will leave the session with a deeper understanding of the value and politics of naming online.
---
Age group: Year 12 and Year 13
---
Register your interest
To hear about future sessions, please register your interest and we'll send you details about upcoming dates. 
Register your interest in a future event
---
Schedule
Please note, this is an approximate schedule and is subject to change.
| Time | Activity |
| --- | --- |
| 3.50pm | Log in and get settled |
| 4.00pm | Welcome by Dr. Ysabel Gerrard |
| 4.05pm | Taster lecture |
| 4.30pm | Small group activity and feedback |
| 5.00pm | Q&A - studying in the Department of Sociological Studies at the University of Sheffield |
---
Contact us
For informal enquiries please email tasterdays@sheffield.ac.uk
A world top-100 university
We're a world top-100 university renowned for the excellence, impact and distinctiveness of our research-led learning and teaching.