Dr Prince K Guma
Postdoctoral Research Associate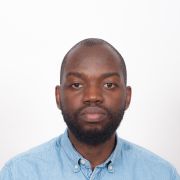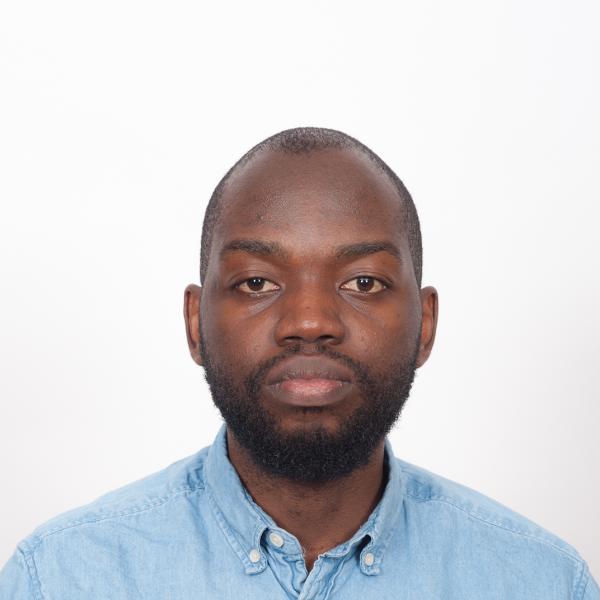 p.guma@sheffield.ac.uk
+44 792 693 6966
Interdisciplinary Centre of the Social Sciences (ICOSS)
Full contact details
Dr Prince K Guma
Faculty of Science
Interdisciplinary Centre of the Social Sciences (ICOSS)
219 Portobello
Sheffield
S1 4DP

Profile

Prince Guma is a Post-Doctoral Research Associate at the Urban Institute, University of Sheffield. His current work is on the Global Corridor project, led by Dr. Jonathan Silver, aiming to investigate the role of new infrastructure corridors in shaping the urbanization process and inequality in a series of global regions.

Prior to joining the Urban Institute, Prince worked as Assistant Country Director at the British Institute in Eastern Africa (BIEA) in Nairobi. He obtained his PhD from the department of Human Geography and Spatial Planning at Utrecht University in 2020. Since 2012, Prince has actively engaged in professional and academic work on the urban informal economy, civic governance and engagement, urban planning and development, public-sector reform and management, e-government, smart urbanism, and infrastructure development and politics. He is also currently an Honorary Research Fellow at the BIEA.

His recent work, situated at the intersection of Science and Technology Studies, Urban Studies and Postcolonial Studies, examines the ways through which cities and infrastructure domains are constructed and reconstructed through the diffusion and uptake of new plans, ideas and technologies. His findings are aimed to provide a menu for new explorations, enhance our understanding of urban possibilities, and add new insights to debates on technology and urbanity in the Global South and beyond.
Research interests

Urban Infrastructure, City Making, Smart Urbanism, Southern Urbanization
Publications

Guma PK 2022. 'On tackling infrastructure: the need to learn from marginal cities and populations in the Global South', Journal of the British Academy, 10: 29–37. https://doi.org/10.5871/jba/010s1.029
Guma PK 2022. 'Thinking through frugal regimes of survival in times of crisis: Reflections and considerations for research.' Zeitschrift für Ethnologie (Journal of Social and Cultural Anthropology).
Guma PK, Monstadt J, & Schramm S 2022. 'Post-, pre- and non-payment: Conflicting rationalities in the digitalisation of energy access in Kibera, Nairobi.' Digital Geography and Society. https://doi.org/10.1016/j.diggeo.2022.100037
Guma PK 2022. Nairobi's rise as a digital platform hub. Current History, 121 (835): 184–189. https://doi.org/10.1525/curh.2022.121.835.184
Guma PK & Wiig A 2022. 'Smartness beyond the network: Water ATMs and disruptions from below in Mathare valley, Nairobi.' Journal of Urban Technology, DOI: 10.1080/10630732.2022.2037180
Guma PK 2022. The temporal incompleteness of infrastructure and the urban. Journal of Urban Technology, 29:1, 59-67.
Guma PK & Mwaura M 2021. Infrastructural configurations of mobile telephony in urban Africa: Vignettes from Buru Buru, Nairobi. Journal of East African Studies, 15(4): 527-545.
Guma PK 2021. Recasting provisional urban worlds in the global South: Shacks, shanties and micro–stalls. Planning Theory and Practice. 22(2): 211-226.
Guma PK & Monstadt, J. 2021. Smart city making? The spread of ICT-driven plans and infrastructures in Nairobi. Urban Geography. 42(3): 360-381.
Guma PK 2020. Incompleteness of urban infrastructures in transition: scenarios from the mobile age in Nairobi. Social Studies of Science. 50(5): 728–750.
Guma PK 2019. Smart urbanism? ICTs for water and electricity supply in Nairobi. Urban Studies. 56(11): 2333–2352.
Guma PK, Monstadt, J., & Schramm, S. 2019. Hybrid constellations of water access in the digital age: the case of Jisomee Mita in Soweto-Kayole, Nairobi. Water Alternatives. 12(2): 635–654.
Guma PK 2016. The governance and politics of urban space in the post-colonial city: Kampala, Nairobi and Dar es Salaam. Africa Review. 8(1): 31–43.
Guma PK 2015. Business in the urban informal economy–barriers to women entrepreneurship in Uganda,' Journal of African Business. 16(3): 305–321.
Guma PK 2015. Feminist solidarity: How women are shaping the way, we think about sex and politics in Uganda. Africa Review, 7(1): 15–27.
Guma PK 2014. Revisiting homophobia in times of solidarity and visibility in Uganda. Rupkatha Journal on Interdisciplinary Studies in Humanities, 6(1).
Guma PK 2013. Public-sector reform, e-government and the search for excellence in Africa: experiences from Uganda. Electronic Journal of e-Government, 11(1): 241–253.