Dr Gabriel Silvestre
Department of Urban Studies and Planning
Lecturer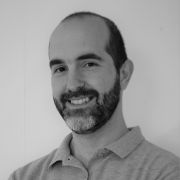 g.silvestre@sheffield.ac.uk
+44 114 222 6904
Room C4f, Geography and Planning Building
Full contact details
Dr Gabriel Silvestre
Department of Urban Studies and Planning
Room C4f
Geography and Planning Building
Winter Street
Sheffield
S3 7ND

Profile

I joined the Department in July 2017 having previously taught at University College London and University of Westminster.

My interdisciplinary background reflects my research and teaching interests, which lie at the interface of urban studies and policy analysis. I have a BA in Management Studies (Mackenzie University, Brazil) and a MA in Tourism Management (University of Westminster). I also worked in the public sector for some years, first at Visit Britain and then at the City of London Corporation.

I returned to academia to complete a PhD in Planning Studies at the Bartlett School of Planning, UCL, where I examined the role of circulating policy knowledge in the urban transformation of Rio de Janeiro with the hosting of the 2016 Olympic Games.

I am currently the Programme Director of the MSc Cities and Global Development. I am a Senior Fellow of the Higher Education Academy and a committee member of the Latin American Geographies Working Group (with the Royal Geographical Society) and the Working Group on Circulation of knowledge and urban policies of the Latin American Council of Social Sciences.
Research interests

My interests have developed around the core themes of urban governance, policy making and social justice. In particular, I am interested in examining the role of knowledge and ideas shaping the policy process through a relational and comparative approach. This is attentive to the (postcolonial) development history of cities in the Global South and to the contemporary dynamics in localising global city ideas. This work has recently been developed around two main thematic areas:

Expertise, policy mobilities and urban change

Ideas are the very stuff of politics and can provide a strategic entry point to examine how structural forces are mediated through agency. My research examines how groups and individuals (elected officials, planners, private interests and activists) rally behind ideas to shape policy discussion and promote urban change. This often relies in the mobilisation of expert networks and circulating 'best practices' to attain legitimacy to favoured actions. I have focused on how the localisation of policy templates such as strategic planning, waterfront redevelopment or smart city have facilitated certain groups that were not necessarily aligned to come together while facilitating the marginalisation of others. My current research examines how activist groups draw on networks of expertise and new communication practices to contest revanchist urban policies and change the political debate.

Governing mega-projects and mega-events

Large scale development projects and the hosting of mega-events (Olympic, World Cups, Expos) are now recurrent practices to accelerate urban development. They also lead to significant changes in governance arrangements and democratic accountability. Rather than simply lavish image projects they can steer cities into development trajectories with long-lasting impacts. Building on a previous research examining the urban transformation of Rio de Janeiro through the hosting of the Olympic Games, I am interested in the comparative analysis of experiences in the Global South and how these can capture national and local urban agendas.
Publications

Journal articles

Chapters

Book reviews

Reports
Teaching activities

I currently teach on the following modules: