Dr Paula Meth
Department of Urban Studies and Planning
Reader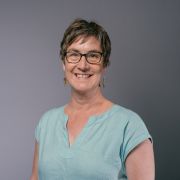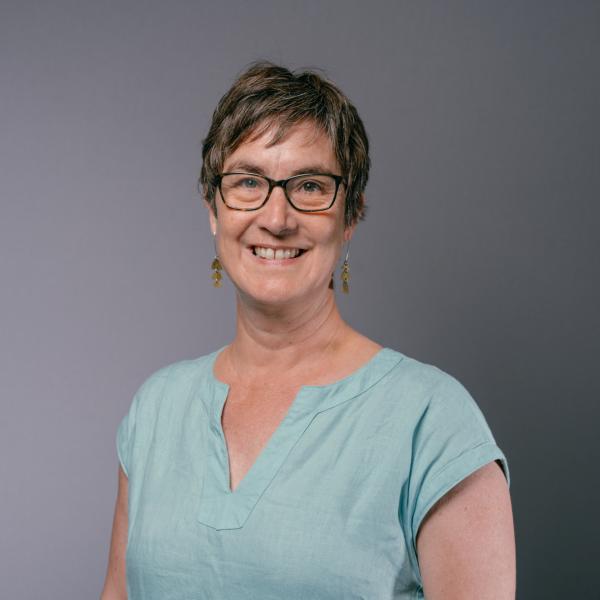 p.j.meth@sheffield.ac.uk
+44 114 222 6912
Room D24, Geography and Planning Building
Full contact details
Dr Paula Meth
Department of Urban Studies and Planning
Room D24
Geography and Planning Building
Winter Street
Sheffield
S3 7ND

Profile

Paula Meth is a Reader in the Department of Urban Studies and Planning. Her research examines everyday lives in the urban 'global South'. Paula has a particular interest in socio-spatial intersections therein, such as housing & youth; informality, violence & gender; urban peripheries & social difference, & exploring the materialities & social meanings of urban change. Her work spans Urban Studies (including planning), Human Geography, and Development Studies. Her recent funded projects have examined Youth and the Work/Housing Nexus in Ethiopia and South Africa (British Academy); Living the African Peripheries (ESRC); and Gender and Housing formalisation in India and South Africa (British Academy). 

Paula is an Associate Professorial Fellow (https://www.wits.ac.za/cubes/team/visiting-staff/) at the School of Architecture and Planning at the University of Witwatersrand, affiliated to their Centre for Urbanism and Built Environment Studies (https://www.wits.ac.za/cubes/). Paula is also a co-domain lead on the African Cities Research Consortium for the Safety & Security domain working with colleagues from Nigeria, Kenya, Somalia, DRC and Sierra Leone. 

Paula has published articles in journals including Urban Geography, International Journal of Urban and Regional Studies and Environment and Planning: A.  She co-authored 'Geographies of Developing Areas' (Routledge) with Glyn Williams and Katie Willis (2009/2014) and has a co-authored monograph 'Living the urban periphery' (Manchester University Press) forthcoming. Paula is also committed to public engagement in her research & she's curated various exhibitions showcasing her findings drawing on professional & collaboratively generated media outputs, [https://player.sheffield.ac.uk/exhibits/everyday-life-ekangala-and-hawassa].

Paula completed her undergraduate and masters' degrees in South Africa before undertaking her PhD in Geography at the University of Cambridge. She taught Human Geography at Sheffield Hallam University before moving to the University of Sheffield in 2004.

Paula is an active member of the Institute for Global Sustainable Development (IGSD) and one of the core members of their 'Cities' research group. She is their current blogs editor [https://sites.google.com/sheffield.ac.uk/siid-blog/home]. Paula also enjoys supervising doctoral students and working with postdoctoral scholars. 
Research interests

My work examines everyday lives and experiences of urban change, informal housing, housing formalisation, gender and violence (men as well as women's experiences), crime management, inequality and injustice, governance, local politics and everyday power relations, all focusing on the global South, particularly South Africa, India and other African countries.

I have an intellectual interest in the ways in which spatial and social relations are co-constructed, and thinking through the political implications of these. I also enjoy researching and writing about qualitative methodology.

---

Recent projects

This British Academy project asks how are young people in Ethiopia and South Africa experiencing the work/housing nexus and what are the implications of that for urban sustainability?

This large scale project was funded by a joint ESRC-NRF initiative under the ESRC's broader Urban Transformations programme, and ran from 2016 until mid 2019.

It involved collaboration with partners at Wits University in South Africa (namely Prof Alison Todes and Prof Sarah Charlton) and working with a team of researchers from South Africa and Ethiopia.

Working alongside Dr Tom Goodfellow from USP, we explored the peripheries of three mega-cities in Africa, namely Gauteng, Ethekwini and also Addis Ababa, focusing on the ways in which investment in infrastructure alongside economic change was shaping how these spaces are experienced by those who live there.

The project used a mixed methods approach which placed residents' lived experiences of urban change at the centre of its focus.  An overview of the project can be found here, while a summary of key findings can be read here.

Experiences of Domestic violence within 'decent' settlements': comparative insights

Between 2014 and 2016 I was awarded a British Academy (BA) Small Research Grant to conduct research on domestic violence in relation to housing formalisation in India and South Africa.

The project examined the intersection of two key trends in cities across the global South: the substantial rise in state-led upgrading of informal housing to produce 'decent' settlements, endorsed by the UN through the MDG goal 7d; and the persistence of gendered violence within cities, both domestic and public.

Recognising that social changes are tied to spatial, this particular project focuses down on domestic violence in the context of urban upgrading and extends my previous argument that informal housing shapes domestic violence experiences.

It explored two case studies of recently upgraded settlements in India and South Africa in the cities of Durban and Trivandrum. Findings from this project are available to read in academic publications, and also through these blogs.

---

Paula is an active mentor and is currently working with the following postdoctoral scholars:

1. Dr Priscila Izar, Centennial Postdoctoral Fellow, University of Witwatersrand (2023 - 2024). Paula is also working with Priscila on her 'Feminising Urban Struggles' project: https://www.urbanstudiesfoundation.org/funding/grantees/feminising-urban-struggle-bodies-territories-and-politics-in-womens-production-and-reproduction-of-peripheral-spaces/

2. Dr Begona Aramayona (2022-2024) Marie Curie EU Horizon 2020 Scholar [https://www.sheffield.ac.uk/usp/people/academic-staff/begona-aramayona]

3. Dr Patience Adzande (2022-2023) ACRC Postdoctoral Scholar. [https://www.african-cities.org/postdoc-profile-patience-adzande/]

 4. Dr Selamawit Robi (from September 2023-2024) ESRC Postdoctoral scholar
Publications

Books

Journal articles

Chapters

Dictionary/encyclopaedia entries

Other
Research group

I am Primary Supervisor for the following PhD students:

Inken Oldsen-thor Straten: An analysis of local authorities and property developers' relations shaping spatial change in Cape Town and Johannesburg (ongoing).

Abraham Mariech: Towards a restructured disability landscape in rapidly changing informal settlements of Eldoret, Kenya (ongoing).
Teaching activities

I am committed to teaching and I use my own, and others, research to inform my content and delivery.

I currently teach on the following modules:

 TRP130, Housing, Home and Neighbourhood
TRP234 Urban Theory
TRP4008/6013, Cities of Diversity
GEO6801, Ideas and Practice in International Development
TRP329/618 Transport
TRP337 Dissertation
TRP223 Cities, violence and security

In 2020 due to the Covid pandemic we ran an international fieldtrip virtually. This short blog details this experience and our insights from this. A second blog, 'Experiential planning education with Southern partners', reflects on the (post)COVID "global" University.