Dr Steve Connelly
Department of Urban Studies and Planning
Senior Lecturer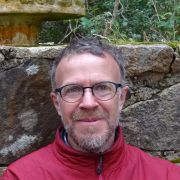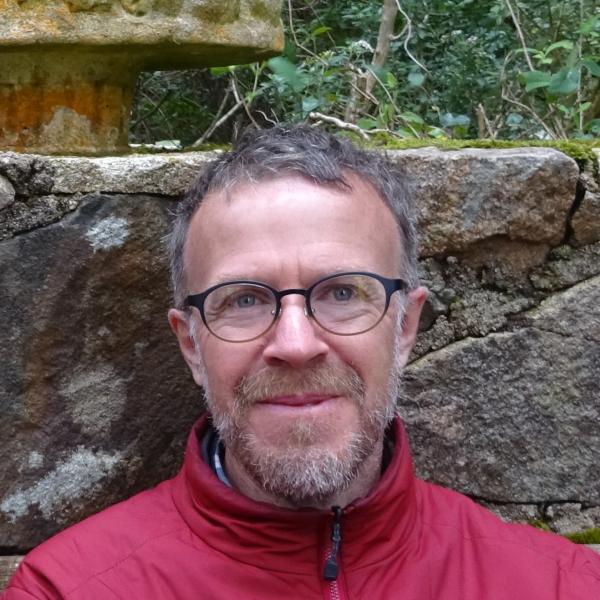 s.connelly@sheffield.ac.uk
+44 114 222 6916
Room D11f, Geography and Planning Building
Full contact details
Dr Steve Connelly
Department of Urban Studies and Planning
Room D11f
Geography and Planning Building
Winter Street
Sheffield
S3 7ND

Profile

I graduated from Oxford with a BA in Physics & Philosophy and then took up a career in overseas development. I was awarded an MSc in Forestry and its Relation to Land Use by the Oxford Forestry Institute in 1988. Having worked in India, Sri Lanka, Sudan and Eritrea I returned to the UK with a commitment to public participation in governance and sustainable development, and an intellectual interest in why these desirable goals are often not achieved. This led to a PhD, at Sheffield's Department of Urban Studies & Planning, on the impact of local authority policy processes on public involvement in Local Agenda 21. I was appointed as Lecturer in the Department in 2002 and Senior Lecturer in 2011. My principal administrative role in the department is as the Co-Director of our Research School. I convene an inter-departmental Critical Realism reading group, and a reading group for doctoral students on New Institutionalism.

I'm also a member of the Nuclear Consulting Group, a group of leading academics and experts in a diverse range of social science and technical fields related to nuclear energy. The Group exists to promote open dialogue and critical questioning of taken for granted policy assumptions. I am now part-time 'Researcher in Residence' with Civic, a development NGO which aims to "re-imagine and re-make the world. one neighbourhood at a time".
Research interests

My research involves critical explorations of the practice of policy making, and of the concepts that inform practice and analysis. Underlying it is a concern about what happens to values such as democracy and sustainability in complex policy making processes. In particular I am intrigued by how and why these (and other) apparently widely-valued outcomes do not become dominant. Within this a core element is an investigation of the nature of the public's and other stakeholders' engagement with governance structures, with a focus on the importance of informal institutions and processes.

Over the years the concept of 'legitimacy' has become central to my work: what is it about a process, a person, an organisation or a research finding which makes it acceptable and gives it authority? How is this essential yet intangible quality created and challenged? This has led me into studying representation (listen to me talk about this here); the 'translation' of academic knowledge into policy processes; the role of community organisations; and how public participation is achieved in undemocratic contexts. Recently I have been making practical use of these ideas in developing pragmatic approaches to the evaluation of complex policy interventions, working with colleagues in local authorities and the National Health Service (see new paper in Evaluation.)

I find it increasingly hard to imagine doing research which is not coproduced or participatory in some way. Tackling complex real world problems seems to me to demand close engagement between researchers and those involved in solving those problems, in many cases through an 'action research' approach in which research and learning-by-doing are closely intertwined.

In mid-2020 I am starting research with the NERC-funded Mobilising Adaptation: Governance of Infrastructure through Coproduction (MAGIC) project, led by  Dr Liz Sharp.  This will explore and demonstrate how formal and informal governance organisations, developers and local residents can coproduce climate adaptation to improve flood resilience and wellbeing. This will be achieved through a case study seeking to bring transformative change to urban drainage governance in and around the city of Hull. My involvement will principally be in co-producing an evaluation framework.

My most recent completed projects have been:

I have recently finished an evaluation of Rotherham Metropolitan Borough Council's 'Building Stronger Communities' social cohesion programme, using a "theory of change" approach.  Read more about it and access the report from here. 
Publications

Journal articles

Chapters

Book reviews

Reports

Website content

Presentations
Research group

PhD Supervision

I supervise a group of PhD students who share overlapping interests, principally in the complexity of (environmental) governance, and welcome applications for PhD study from people interested in joining this exciting and innovative group. I have a particular interest in research concerned with the broad Middle East/North Africa region.

I currently provide primary supervision to the following students:

Salman Aldalbahi, Institutional factors in delivering affordable housing in Saudi Arabia
Hoda Elhalaby, The effect of NGOs interventions on development in urban villages in Egypt
Sarah Linn, Syrian refugees in Middle Eastern cities
Naomi Oates, Policy translation in Malawi's rural water sector
Emma Stevens, Social representations of flooding and climate change adaptation
Chao Wang, The translation of knowledge in Chinese environmental planning

I am also part of the supervisory team for:

Juliet de Little: Flood justice in England
Emmanuel Maiyanga: Household water practices in a rapidly urbanizing city: implications the future of potable water in low-income countries
Jenny Patient: Trade Unions and Just Transition
Dimitra Pilichou: Does living in an eco-community make you happier?
Said Zaaneen: The Effectiveness of International Humanitarian Aid Agencies in Enhancing The Living Conditions of People Displaced in Urban Settings: A Study from Refugee Camps in the Gaza Strip

and outside USP for:

Andrea Antoniou: An Ethnography of Life in the Larissa Refugee Camp in Northern Greece (School of Languages and Cultures)
Maha Basha: Culturally Appropriate Retrofitting and Futureproofing Residential Buildings for the Bedouin Communities in Sinai, Egypt (School of Architecture)
Teaching activities

My current teaching is on sustainable development as a concept, and on principles and methods of social science research for our postgraduate students.  Throughout I draw directly on my current and recent research, and also on principles of student-centred teaching developed within the university and in previous work in community adult education.

I currently teach on the following modules:

TRP344 Environmental Policy & Governance
TRP409/617, Sustainable Development: A Critical Perspective
TRP626 Doctoral Training in Urban Studies & Planning