Dr Zheng Wang
Department of Urban Studies and Planning
Lecturer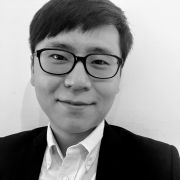 zheng.wang@sheffield.ac.uk
+44 114 222 7917
Room D15, Geography and Planning Building
Full contact details
Dr Zheng Wang
Department of Urban Studies and Planning
Room D15
Geography and Planning Building
Winter Street
Sheffield
S3 7ND

Profile

I have a BSc in Urban Planning, Design and Management from UCL and an MSc in Regeneration Studies from Cardiff University.

I obtained my PhD from UCL at the Bartlett School of Planning on the community relations of rural migrants in Shanghai and what can be done to help them better integrate into the city.

During my PhD, I worked on two research projects funded by the ESRC and the Royal Town Planning Institute and then went on to work as a Research Associate in the same department.

My postdoctoral research was part of the ESRC funded project 'Governing the Future City' which takes on a comparative approach to investigate how mega-urban projects are governed using three projects in London, Johannesburg and Shanghai as case studies.

I joined the Department of Urban Studies and Planning in September 2017.
Research interests

Urbanisation and migration

One of my key research interests is the social integration of rural migrants in Chinese cities. Following China's rapid urbanisation, more than 230 million migrants formerly living in China's countryside have moved to Chinese cities but are experiencing social exclusion, segregation and discrimination.

My research tries to understand how the living environment of rural migrants can help them better integrate into the urban society and specifically looks at their sense of community and willingness to participate in community activities.

Urban governance and mega urban developments

The second area of my research focuses on the governance of large-scale urban developments that have proliferated throughout the world.

Developing projects such as the Olympic village in Stratford, London, new towns in China or large financial districts such as Canary Wharf all require large sums of (public) money and have great impacts on their surroundings as well as local communities.

My current research case is in Shanghai's Lingang new town development where I explore the motivations and power relations between the various stakeholders as well as the social impact such projects have on the local communities.

Current projects

Rebuilding the community after displacement (British Academy)
Publications

Journal articles

Dictionary/encyclopaedia entries
Teaching activities

My hope is that my teaching disseminates important information to students and equips them with the tools to produce excellent scholarly work themselves.

I believe that teaching should be about informing students of the latest research advances, as well as sharing important transferable skills on how to engage in critical and reflexive thinking such as coming up with innovative solutions to existing urban problems.

Currently I teach on the following modules:

TRP111, Cities
TRP130, The Making of Urban Places
TRP131, Housing, Homes and Neighbourhoods
TRP 215, European Urban Field Class
TRP6405, Integrated Project