This section walks you through the basics you need to know before you start using our new content management system (CMS).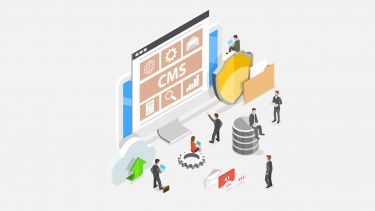 What is a content management system (CMS)?
A CMS is a platform used to manage and update information on a website. This includes text on pages and any images and downloads used. As its name implies it is a system used for managing content and not the design of the website.
Who has access?
The CMS is being rolled out in phases. If your site is primary for internal audiences such as current staff and students, it is not currently planned to be moved to the CMS. You can continue to update your site using the Legacy CMS. If your site is external-facing and hasn't been moved yet, please contact us.
Get in touch with us if you're not sure whether you have access or if you are having difficulties logging in.
How to login
You'll find the CMS linked to from the MUSE all services list as CMS - New. This is the quickest and best way of logging in.
Enter your group
In the CMS, individual department websites are organised into groups. To access your group, login and click on the Groups tab. Then click on the name of your department.
Note: We will be developing a new dashboard screen in the future where, after logging in, you will see links to the groups you have access to.
Next step
Get in touch
If you have CMS questions or are stuck then get in touch and we'll do our best to help.