Adobe Photoshop and Dreamweaver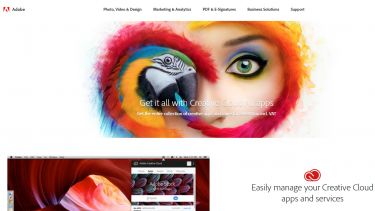 Since Autumn 2016 the Adobe Creative Cloud suite of software has been available for all University staff free of charge. Previously it was only available on the managed desktop, and anyone who needed it that didn't use a managed computer would have to pay for a license for the software they needed.
With the license we now have with Adobe you can install all the Adobe suite of software onto your PC or Mac without having to pay again.
If you work on the website it can be really useful to have access to Adobe Photoshop for editing and compressing images - particularly large images taken from a digital camera. If you build sites which are hosted on cPanel then Dreamweaver can be a useful tool too.
The entire suite of software in Adobe Creative Cloud is very comprehensive - but Photoshop and Dreamweaver are a good place to start.
Training and support
If you're not familiar with Adobe software like Photoshop, there are lots of online tutorials and courses available online - including many on LinkedIn Learning (which you can access from MUSE by choosing 'All Services -> LinkedIn Learning')
Installing Photoshop and Dreamweaver
To install Creative Cloud on your PC or Mac follow the instructions on the IT Services web pages.
If you use a Managed Desktop or YoYo computer you can access it from the software centre.
Get in touch
If you have CMS questions or are stuck then get in touch and we'll do our best to help.