The evolution of our new CMS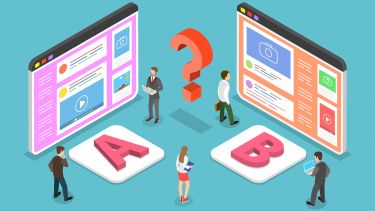 A key focus of our work on the new CMS in 2019 has been to develop functionality that makes it easy for our editors to create clear and consistent content. We've talked a lot in the past about our top task-led approach to the new website which has helped us to understand the questions and information requirements that our visitors have. 
As part of this, we've seen that there are a number of common themes in terms of the types of content we need to produce and publish in order to meet our visitors' requirements.
At the start of our project, we had only one template - a standard page for both information and visual signposting. Since then we've spent a lot of time understanding the different types of content that's commonly seen across the University website, both by speaking to editors about their requirements and carrying out ongoing user testing with visitors to find out what information they are looking for and how they expect it to be presented. 
Over the last few months, we've enhanced and added to our list of templates, or Content types as we call them, to make it easy for our editors to create useful, consistent and well-organised content. 
The new CMS currently has the following Content types available to editors: 
As part of our project we've also developed our Course Content type for the PGT online prospectus and two Modules Content types as an interim solution to help departments with CMA compliance as part of their published course information. 
We're also currently looking at our approach to staff profiles and how we can give editors another elegant and simple way to create and manage a common type of content across our website.
The development of our new CMS aims to unify the needs of our visitors in terms of their top tasks and the needs of our editors when it comes to producing, publishing and managing content that meets our visitors' needs.
By designing bespoke templates for common types of content, we're making it easier for editors to create clear, consistent content and to be able to display it in an efficient, engaging and impactful way.    
Get in touch
If you have CMS questions or are stuck then get in touch and we'll do our best to help.