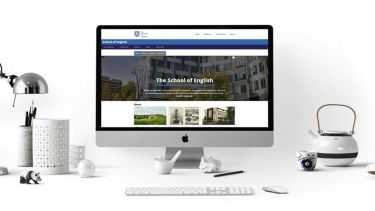 That's more than 150 websites, which have either been built and put live, combined into others or retired. We've also trained over 200 users on our CMS.
The project continues
Everybody has been affected by the current coronavirus (Covid-19) outbreak. However, our team has adapted to working from home, and we want to let you know that we're still here to help. The project is operating as usual.
How we're keeping the project on track
Working from home to answer your queries and to continue migrating websites to the CMS
Conducting virtual meetings
Developing online, self-service training sessions
Working with website owners and departments to facilitate remote user testing
Already migrated your website?
Occasionally, we might have a query about your website. If you're not available, it's useful to have a second Group owner we can contact too. 
If you don't already have a second in command, or would like to nominate someone different to the person we have listed, please get in touch to let us know. If you don't know who we have listed as your second in command, please take a look at the site owners directory.
Get in touch
If you have CMS questions or are stuck then get in touch and we'll do our best to help.
A world top-100 university
We're a world top-100 university renowned for the excellence, impact and distinctiveness of our research-led learning and teaching.