University Website Project wrapped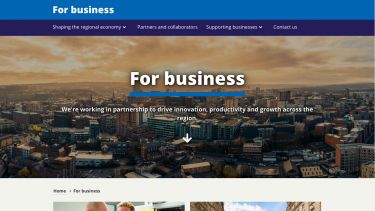 289 sites moved from the Legacy CMS 
One of the main drivers for the project was to move sites off the old Legacy CMS. At the last count 213 external-facing sites had been transferred to the New CMS or merged into existing sites, 71 were retired and five were archived. Editors spent 461 days migrating content.
---
3,700 tickets of completed work
Project work for our technical and content migration teams was broken down into individual task tickets, which were then organised into fortnightly packages of work, called sprints. This made it easy to allocate and track tasks.
---
260 editors trained
The University's New CMS editor community is now 262 members strong. Our online course meant that we could easily switch to remote training for all new editors working from home. Each editor is continuing to build their knowledge through using the New CMS and referencing our support website.
And if editors have a specific question or need one-to-one help, IT Services and Digital Engagement in Corporate Communications together offer assistance over email, phone and via Digital Drop In sessions.
---
125 users tested
The new website was designed and built with visitor needs at the heart of our vision. User testing was an essential part of this and throughout the project we did face-to-face research, user testing sessions and ran over 100 online surveys which generated thousands of responses. The insight gathered helped us to evolve our designs and prototypes to ensure the website delivered what our users required.
---
570 courses published
A new undergraduate and postgraduate taught online prospectus
 were developed as part of UWP. These are particularly important to support student recruitment and Competition and Markets Authority (CMA) compliance for course information.
---
Five filtered tabs on the new site-wide search
Our new website search tool is now live. It allows visitors to easily filter results via tabbed categories like courses, student services and news. You can try it by using the search box at the top of the page.
---
2021
Now that the project to migrate external-facing content out of the Legacy CMS is complete, the Internal Website Project has started to address remaining content and needs your feedback and support.
---
Thank you for your support and interest during the last two years.
Get in touch
If you have CMS questions or are stuck then get in touch and we'll do our best to help.