The changing nature of clinical research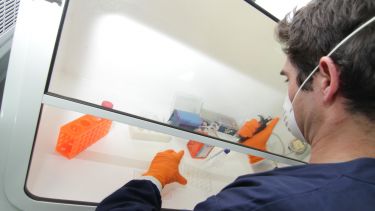 ---
Description
WATCH LIVE:  The event has now ended.  A recording will be available here soon.
Your comments
We would very much appreciate your feedback on this event.  Feedback form
The changing nature of clinical research: perspectives from Sheffield during Covid-19 and beyond
Led by an expert panel of clinicians and researchers from Sheffield Teaching Hospitals and the University of Sheffield, this live online panel discussion will look at the progress made in finding treatments and vaccines for COVID-19, the remarkable strides that have been made in how health researchers have adapted to the challenges presented by the pandemic, and how this might affect health research going forward. 
Key speakers:
Dr Paul Collini, Honorary Consultant in Infectious Diseases at Sheffield Teaching Hospitals NHS Foundation Trust and Senior Clinical Lecturer, The University of Sheffield "The development of COVID-19 treatments and vaccines"

Professor Cindy Cooper, Director of the Clinical Trials Research Unit in Sheffield, The University of Sheffield- "Adaptations to clinical trial design and delivery"

Dr Thomas Harrison,

Registrar in Infectious Diseases and Microbiology

at Sheffield Teaching Hospitals NHS Foundation Trust- "Involving diverse communities in research"
The panel discussion will be hosted by Professor Simon Heller, Director of Research and Development at Sheffield Teaching Hospitals NHS Foundation Trust.
To submit a question to the panel in advance of the event, please send it via our online form:Submit a question in advance
Alternatively, tune in live and send us your question via the live chat.  
The event is being run in support of the National Institute for Health Research's Be Part of Research campaign and International Clinical Trials Day 2021.
About International Clinical Trials Day
International Clinical Trials Day commemorates when the first controlled clinical trial was conducted on 20 May 1747. Since then, research has played a vital role in improving healthcare for everyone. 
Be Part of Research
Information on national opportunities to be involved in research can be found on the Be Part of Research website  
Information for patients and the public on how to get involved in research at Sheffield Teaching Hospitals can be found on the Clinical Research and Innovation website.
Events at the University
Browse upcoming public lectures, exhibitions, family events, concerts, shows and festivals across the University.