Feeding the family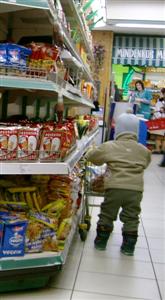 Principal Investigator:
Megan Blake (Geography)
Researcher/PhD:
Lucy Crane; Brigitta Osz; Jody Mellor
Aims and objectives:
This research aims to understand how family structures and food practices are shaped within contrasting economic and social institutional frameworks. Specifically examinations of the practices and expectations regarding food, food production, and the circumstances of consumption where householders participated in command economies, which have a presumption of women´s employment (Hungary), are compared to the practices and expectations of households where the dominant and sometimes institutionalized anticipation was for women to leave employment upon marriage (UK). Practices might include the use of extended family members (e.g. elders) and children to produce meals and the subsequent collective consumption of these meals as compared to the model of the female householder acting as the primary producer of family food with more formal or ritualised eating (e.g. `Sunday lunch´). Expectations may focus on quality and quantity of food, nutritional value, frequency, duration, and timing of meals, etc. By examining the practices and expectations of families in different institutional structures, it is possible to tease out the degree to which expectations regarding how food should be made available as well as who makes that food is linked to declines in family cohesion and increased awareness of food related health risks. This line of inquiry is particularly important as increasingly the UK is looking toward a model of full employment that includes an assumption of women as workers, while there are persistent gender divisions in household labour and assumptions about family formation
Research questions:
What are the models of household food production and consumption used by families in the UK and Hungary.
What are the "food rules" of UK and Hungarian families and how are these influenced by actors and institutions outside of the family and to what degree are they self-imposed by family members?
What conflicts arise between heritage, nutrition, popular culture, and everyday life in relation to food production and consumption within UK and Hungarian families and how are these resolved by family members?
How are the everyday time-space geographies of UK and Hungarian families shaped by food collection, preparation, and consumption?
What links are there between the transformation of women's role in relation to home and work since the 1950's to the current configurations identified in questions 1-4?
Please note, included in the budget for this project is funding for a PhD student. While the studentship project will fall under the umbrella of this project, the student will submit a separate proposal in the Spring of 2006 that outlines the specific aim, research questions and methods to be used for the PhD thesis.