Homepage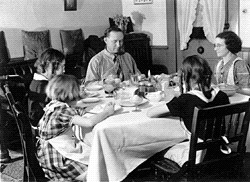 `Changing Families, Changing Food' was an inter-disciplinary research programme, funded by a Programme Grant of £1.2m from the Leverhulme Trust. The Programme began in October 2005 and ended in December 2008.

It was organised into three research strands on: pregnancy and motherhood; childhood and family life; and family and community. Focusing mainly on contemporary Britain, the Programme also included some international comparisons and a `time-line' to establish the quantitative and qualitative nature of social changes affecting families and food over the last century.

The Programme was coordinated by Peter Jackson (The University of Sheffield's Director of Research for the Social Sciences) and was based in ICoSS (The University of Sheffield's new social science facility). The Programme involved colleagues from Clinical Sciences, East Asian Studies, Geography, Nursing and Midwifery, ScHARR and Sociological Studies at Sheffield in collaboration with colleagues in Health and Social Care at Royal Holloway, University of London.

The research took food as the lens through which to observe recent changes in family life and examined how changes in family form have affected patterns of food consumption. The Programme's findings have contributed to current debates about obesity and nutrition, media and consumption, food choice and deprivation.
Research Findings and Presentations

The 'Changing Families, Changing Food' programme ended in December 2008. Our research findings, presentations and Final Report are available to download by clicking on the links at the right-hand side of this page.
Food Glorious Food

Research from the `Changing Families, Changing Food´ programme was the inspiration for a new exhibition at Weston Park Museum in Sheffield which opened on 20 March 2010. `Food Glorious Food´ features oral histories, paintings and artefacts which trace the journey of food from farm to fork. The exhibition runs until November 2010 when it will go on tour to the Museum of Childhood in Bethnal Green from 29 January 2011 to 25 April 2011.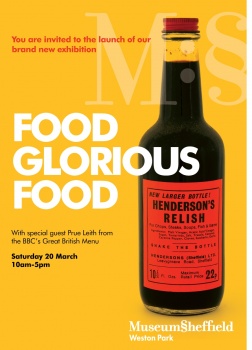 ---