You can use social media to help build links with potential students and get them to engage with your department before they have applied to, accepted an offer at or arrived at the University.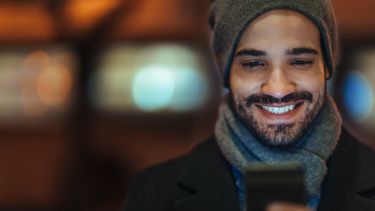 Positive exposure to a department that students receive along the application process could encourage them to come to Sheffield.
You may have some staff in your department that are already naturally into using social media and are quite comfortable taking on the responsibility of running departmental accounts.
But, don't underestimate the ongoing resource that may be required to keep your social media presence up to date. Stagnant and unloved social media accounts may have the opposite effect to what you were intending.
Remember to promote your social media accounts on website pages. If you follow @sheffielduni on Twitter, we will add you to the Twitter list of University accounts and we can also link to your Facebook page from the central University of Sheffield Facebook page.
Not everyone uses social media and it isn't always easy to be sure of exactly who you are talking to. Therefore you should use your social media accounts to complement your other communication channels. Don't rely on them as the only way of communicating your message.
---
Facebook and Twitter
It is likely that your departmental Facebook page or Twitter account has a variety of followers including current students, prospective students, alumni, staff, partners and other organisations. They are quite blunt tools in terms of targeting a specific audience – however that isn't to say that they can't be effective.
We recommend that you use Facebook and Twitter to post a variety of content to your followers. This could include
links to positive exposure in the media involving your department
information about open days and department events
interesting research findings from your department
links to University media releases
retweeting items of interest from your followers
images, videos and audio clips of department events and content of interest as and after they happen
asking questions
responding to questions
good luck and congratulations messages
emergency communications to current staff and students – keep it positive
good statistics about your department
less serious items of trivia
General tips for Twitter and Facebook
Although your social media accounts may officially be representing the department, ensure your updates are friendly, human, conversational, authentic and not too formal in tone. Social media is about engagement, and users are less likely to engage with you if they feel intimidated.
If possible, designate responsibility for updating these accounts to those who are already users of social media services. They will understand the etiquette and be aware of what works well.
It is possible to hook up Facebook and Twitter so you only need to post an update on one of the services.
Use a URL shortening service such as goo.gl to shorten links. This is particularly important for Twitter, as there is a character limit for each tweet you post. You also get clickthrough stats which give useful feedback on how popular your posts are, so it is also worth considering using a URL shortener for Facebook.
Create an Event on Facebook for any upcoming events. If someone clicks to show they are attending, it appears in the feed of all their friends so this can help promote your event.
Encourage academic staff to set up their own Twitter accounts. Their natural passion for their subject is one of the best ways you can promote your department.
---
YouTube and Flickr
As well as posting photos and videos on Facebook, you can also put them on sites such as Flickr and YouTube. Make sure you tag all the content that you upload so that it can be found easily when searched for.
You can also easily embed videos on your website using the code provided by YouTube. Remember to put links from the information section of your photos and videos back to your departmental website and course pages.
Before you set up a YouTube channel, again think about the time and resources required to keep it going. Shooting quick films on cameras and mobile phones is easier than it used to be, however software, time and expertise is required to do this really well.
Get in touch
If you have CMS questions or are stuck then get in touch and we'll do our best to help.