How to write a research proposal
Advice and guidance on writing a proposal for a student research project.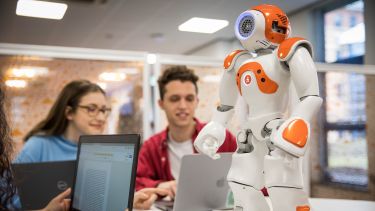 Off
A research proposal should describe what you will investigate, why it is important to the discipline and how you will conduct your research.
Simply put, it is your plan for the research you intend to conduct. All research proposals are designed to persuade someone about how and why your intended project is worthwhile. 
In your proposal you will need to explain and defend your choices. Always think about the exact reasons why you are making specific choices and why they are the best options available to you and your project. 
Your research proposal aims should be centred on: 
Relevance - You want to convince the reader how and why your research is relevant and significant to your field and how it is original. This is typically done in parts of the introduction and the literature review.
Context - You should demonstrate that you are familiar with the field, you understand the current state of research on the topic and your ideas have a strong academic basis (i.e., not simply based on your instincts or personal views). This will be the focus of your introduction and literature review. 
Approach - You need to make a case for your methodology, showing that you have carefully thought about the data, tools and procedures you will need to conduct the research. You need to explicitly defend all of your choices. This will be presented in the research design section. 
Feasibility - You need to demonstrate clearly that your project is both reasonable and feasible within the practical constraints of the course, timescales, institution or funding. You need to make sure you have the time and access to resources to complete the project in a reasonable period. 
---
The format of a research proposal varies between fields and levels of study but most proposals should contain at least these elements: introduction, literature review, research design and reference list.
Generally, research proposals can range from 500-1500 words or one to a few pages long. Typically, proposals for larger projects such as a PhD dissertation or funding requests, are longer and much more detailed.
Remember, the goal of your research proposal is to outline clearly and concisely exactly what your research will entail and accomplish, how it will do so and why it is important. If you are writing to a strictly enforced word count, a research proposal can be a great test of your ability to express yourself concisely!
Introduction
The first part of your proposal is the initial pitch for your project, so make sure it succinctly explains what you want to do and why. In other words, this is where you answer the reader's "so what?" It should typically include: introducing the topic, outlining your problem statement and research question(s) and giving background and context. Some important questions to shape your introduction include: 
Who has an interest in the topic (e.g. scientists, practitioners, policymakers, particular members of society)?
How much is already known about the problem and why is it important?
What is missing from current knowledge and why?
What new insights will your research contribute?
Why is this research worth doing?
If your proposal is very long, you might include separate sections with more detailed information on the background and context, problem statement, aims and objectives, and importance of the research.
Literature Review 
It's important to show that you're familiar with the most important research on your topic. A strong literature review convinces the reader that your project has a solid foundation in existing knowledge or theory (i.e. how it relates to established research in the field).
Your literature review will also show that you're not simply repeating what other people have already done or said. This is also where you explain why your research is necessary. You might want to consider some of the following prompts:
Comparing and contrasting: what are the main theories, methods, debates and controversies?
Being critical: what are the strengths and weaknesses of different approaches?
Showing how your research fits in: how will you build on, challenge or synthesise the work of others? 
Filling a gap in the existing body of research: why is your idea innovative? 
Research design and methods
Following the literature review, it is a good idea to restate your main objectives, bringing the focus back to your own project. The research design/ methodology section should describe the overall approach and practical steps you will take to answer your research questions. You also need to demonstrate the feasibility of the project keeping in mind time and other constraints. 
You should definitely include:
Research type

Qualitative vs quantitative research? Combination? 
Will you collect original data or work with primary/secondary sources? 
Is your research design descriptive, correlational or experimental? Something completely different?
If you are undertaking your own study, when and where will you collect the data? How will you select subjects or sources? Ethics review? Exactly what or who will you study?

Research Methods 

What tools and procedures will you use (e.g. systematic reviews, surveys, interviews, observation, experiments, bibliographic data) to collect your data? 
What tools/methods will you use to analyse your data? 
Why are these the best methods to answer your research question(s)? This is where you should justify your choices. 

Practicalities 

How much time will you need to collect the data? 
How will you gain access to participants and sources?
Do you foresee any potential obstacles and if so, how will you address them?
Make sure you are not simply compiling a list of methods. Instead, aim to make an argument for why this is the most appropriate, valid and reliable way to approach answering your question. Remember you should always be defending your choices! 
Implications and Contributions to Knowledge
To ensure you finish your proposal on a strong note, it is a good idea to explore and/or emphasise the potential implications of the research. This means: what do you intend to contribute to existing knowledge on the topic?
Although you cannot know the results of your research until you have actually done the work, you should be going into the project with a clear idea of how your work will contribute to your field. This section might even be considered the most critical to your research proposal's argument because it expresses exactly why your research is necessary. 
You should consider covering at least some of the following topics:
Ways in which your work can challenge existing theories and assumptions in your field. 
How your work will create the foundation for future research and theory. 
The practical value your findings will provide to practitioners, educators and other academics in your field. 
The problems or issues your work can potentially help to resolve. 
Policies that could be impacted by your findings. 
How your findings can be implemented in academia or other settings and how this will improve or otherwise transform these settings. 
This part is not about stating the specific results that you expect to obtain but rather, this is the section where you explicitly state how your findings will be valuable. 
Conclusion
This section is where you want to wrap it all up in a nice pretty bow. It is just like the concluding paragraph that you would structure and craft for a typical essay. You should briefly summarise your research proposal and reinforce your research purpose. 
Reference List or Bibliography
Your research proposal MUST include proper citations for every source you have used and full references. Please consult your departmental referencing styles to ensure you are citing and referencing in an appropriate way. 
---
Try and avoid these common pitfalls when you are writing your research proposal: 
Being too wordy: Remember formal does not mean flowery or pretentious. In fact, you should really aim to keep your writing as concise and accessible as possible. The more economically you can express your goals and ideas, the better. 
Failing to cite relevant information/sources: You are adding to the existing body of knowledge on the subject you are covering. Therefore, your research proposal should reference the main research pieces in your field (while referencing them correctly!) and connect your proposal to these works in some way. This does not mean just communicating the relevance of your work, it should explicitly demonstrate your familiarity with the field. 
Focusing too much on minor issues: Your research is most likely important for so many great reasons. However, they do not all need to be listed in your research proposal. Generally, including too many questions and issues in your research proposal can serve as a red flag and detract from your main purpose(s). This will in turn weaken your proposal. Only involve the main/key issues you plan to address. 
Failing to make a strong argument for your research: This is the simplest way to undermine your proposal. Your proposal is a piece of persuasive and critical writing. This means that, although you are presenting your proposal in an academic and hopefully objective manner, the goal is to get the reader to say 'yes' to your work. 
Not polishing your writing: If your proposal has spelling or grammatical errors, an inconsistent or inappropriate tone or even just awkward phrasing it can undermine your credibility. Check out some of these resources to help guide you in the right direction: Manchester Academic Phrasebank, Proofreading Guide,Essay Checklist and Grammar Guide. Remember to double and triple check your work. 
---
You might also need to include a schedule and/or a budget depending on your requirements. Some tools to help include: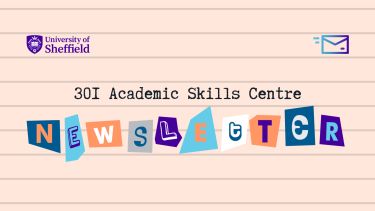 Be the first to hear about our new and upcoming workshops!
The 301 Academic Skills Centre newsletter is a fortnightly email for study skills, mathematics and statistics.
Be the first to find out about our:
new and upcoming workshops,
special events and programmes, and
new and relevant online materials and resources.