We invest to create the right environment for you. That means outstanding facilities, study spaces and support – and the freedom to do things your own way.
The University Library
The University Library's collections and content are rich in new media, digital works, texts and research materials. You can access your library account and all our digital collections from anywhere on or off campus.
Our online service has almost a million ebooks and over 60,000 journal titles along with a virtual library team and specialist librarians ready to support you.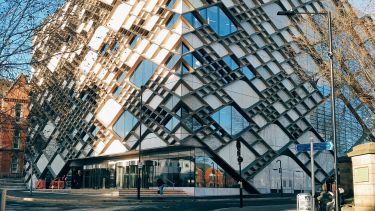 The Diamond
The Diamond boasts innovative study facilities. It offers an on-demand print collection, high-demand textbooks and access to our digital collections. It also features sector-leading creative media facilities including private editing booths and a full TV studio.
The Information Commons
The Information Commons has 1,300 learning spaces, extensive technology support, a high-demand collection of 120,000 volumes and support for the development of your research and critical thinking skills.
Western Bank Library
Western Bank Library offers learning spaces designed to inspire your best work and houses extensive research collections. The Grade II listed building is also home to our Special Collections and National Fairground and Circus Archive.
The Health Sciences Library
The Health Sciences Library is at the heart of the medical school.
Flexible services
Order a book online and when you're finished with it, you can drop it off at any of the five sites and we'll get it back to where it belongs. We'll automatically renew any unreturned books, provided no one else has requested them.
Study in complete safety, at any time
If you're looking to study in the evening, access to safe learning spaces will be important to you.
Covid-19: how we're keeping our community safe
Research and critical thinking skills training
Our information skills advisers and liaison librarians offer online tutorials, videos and guides, and online and face to face workshops designed to make you a more effective student or researcher by supporting the development of the research, critical thinking and digital skills you need for a rewarding career.
Support for your research
Our library is one of the UK's leading research libraries. It's home to around 25,000 rare books and over 150 special collections which include archives, manuscripts, photographs, books, pamphlets and scores. We have a specialist librarian for every main subject area. So when you need advice and guidance you can talk to someone who understands your subject and your course.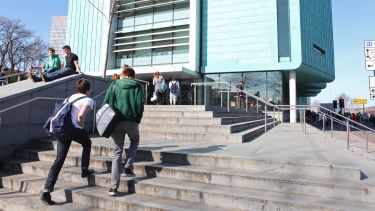 The University of Sheffield Library has maintained its efficiency at a very high standard since I started studying here last September. While StarPlus allows me to find and request books from any location at any time, the Information Commons is open all day and all night allowing me to borrow and return books whenever. I also love the convenience of the auto-renew function of borrowed books
MA International Political Communication
Outstanding IT services
Our study spaces, computers and IT support are all there to offer you the best possible learning experience.
Computers, software and IT support
You can get fast, free, secure Wi-Fi all over campus and in University accommodation. You will be able to connect your own devices or we can lend you a laptop if you need it. If you have trouble with your personal computer, we're on hand to investigate the problem for free and help you out with any other IT queries.
We even provide a University software download service that lets you install a range of academic, productivity and security software on to your own computer.
Custom apps
We've created free apps for you to check your timetable, locate available PCs and interact with other people on your course.
Flexible printing
Our flexible printing service lets you print from any computer, tablet or mobile and pick up from any printer on campus.
Our virtual learning environment
Our virtual learning environment provides course notes, lecture recordings, assignment uploads and other resources to help you study.
And our software download service gives you free access to specialist research software to ensure you produce your best work.
You can use all your University online services securely and you can access all your work files from any computer with an internet connection.
Our whole service provision is designed to let you work and study effectively from any computer in any location, in whatever work pattern is best for you.
More about our facilities