Our research has a global reputation. It influences policy, changes lives and helps us to understand the world so that we can make it better. Our courses are informed by that research.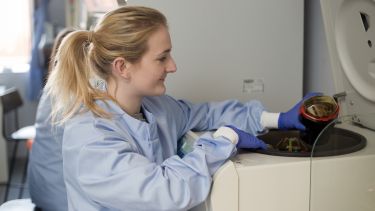 Our reputation for excellence attracts some of the best minds in the world. These exceptional people are drawn to Sheffield by the opportunity to work at the frontiers of knowledge, on research that has real impact.
Our courses are informed by that research. In some cases, you might be taught by the academics involved. You'll be introduced to the latest ideas. You will also get a clear sense of how your subject or your chosen profession might evolve in the near future.
Most important of all, we want you to ask questions of your own, so we teach you how to inquire in a focused, objective, systematic way.
For example, all our masters students carry out research projects. A very high percentage of those projects involve collaborations with our partners in industry and the professions.
Our courses are structured like this because we want you to be a genuine master of your subject, not just someone who has absorbed a lot of facts. We want you to understand the processes by which we advance knowledge and how knowledge is turned into real-world applications.
But research at Sheffield isn't just a means to an end. This questioning spirit, the need to understand, is also a state of mind, a way of seeing the world that will enrich your life for years to come.
We believe this discipline makes Sheffield one of the best places in the world to study.
of our research is rated in the highest two categories
Research Excellence Framework 2021
Research impact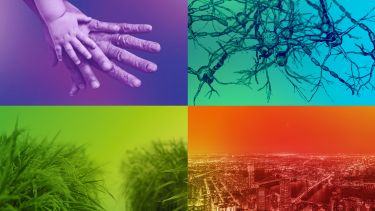 Researchers at the University of Sheffield are passionate about tackling the great global challenges of our time.
Discover more with our flagship institutes and explore research features.
Research excellence rating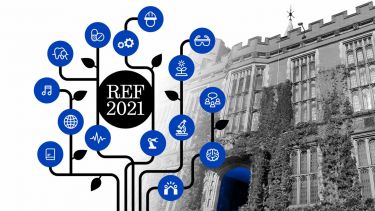 The most recent Research Excellence Framework (REF) results demonstrate our research and impact excellence across a broad range of disciplines.