Your relationship with us doesn't end when you graduate. We maintain a strong network which allows our students, staff and alumni to benefit from one another.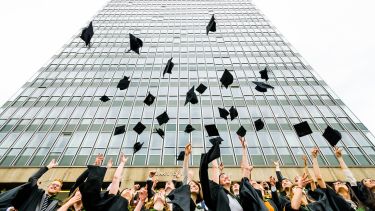 As soon as you graduate you automatically become a lifetime member of the University. To access benefits and services as an alumni make sure you register and keep your details up to date.
Our alumni
Our featured alumni start with this profile from John Fidler, who now works in the United States, but also manages to stay involved with the heritage of his hometown of Stockport. 
Keep in touch
Our alumni regularly win awards and attract positive attention for their work. Many work with some of the top architecture practices worldwide, while others have started their own companies or work in grassroots organisations. 
We're interested in hearing what our alumni have been getting up to. If you would like to share details of any exciting news you have, or if you would like to write a graduate profile please email: architecture.marketing@sheffield.ac.uk. 
LinkedIn
We also have a LinkedIn page for the Sheffield School of Architecture. Please do join us there and let us know what you're up to. 
Events
We welcome our alumni to a number of events throughout the year. During term time you can attend the SUAS lectures at 6pm on Thursday nights in the Well. We also host regular open lectures and symposiums.
Our annual London Alumni Event gives the opportunity to catch up with classmates and listen to talks from some of our renowned graduates.
The Summer Exhibition provides a fantastic opportunity to revisit the School and to explore the work our current students are producing. The 2020 Summer Exhibition and 2021 Summer Exhibition were hosted online and you can catch up with them now.  
Stay connected with your University
Experience all the benefits and services that come from being a Sheffield graduate.