Research excellence at Sheffield
We are proud to have come 3rd nationally in the REF 2021 in terms of the quality of our research. 95 per cent of research and impact is rated as world-leading or internationally excellent.
Our high-quality research is pushing the boundaries of knowledge and making a real-world difference to people's lives. Our research outputs are essential points of reference for academia, policymakers, industry and beyond. You can read about how our research is changing lives here.
We are rated top for the quality of our research environment nationally, showing that the School of Architecture is a creative and supportive place to undertake research.  For all the results please visit www.sheffield.ac.uk/research/ref-2021.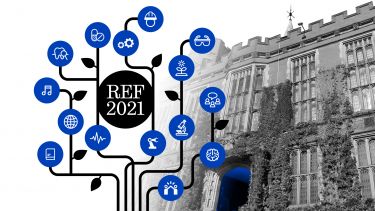 Research Excellence Framework 2021 results
The results demonstrate our research and impact excellence across a broad range of disciplines and confirm that our research is having a significant positive impact on lives across the globe.