School of Architecture graduate awarded prestigious 'Young Innovators Award'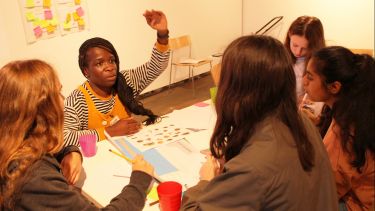 Karen Jelenje and Fred Peel Yates who are graduates of the university have started the new year with a boost after winning a coveted award for their new business projects.
Karen (30) based in London is the founder of Activate The City! - a youth-led creative agency for change that works to deliver social value by unlocking underused spaces and activating them with community projects. As a graduate of BA Architecture from the School of Architecture and Urban Planning from the Department of Urban Studies and Planning, Karen wants to pilot Creative Youth Labs; using vacant shops as incubator spaces to co-create local design interventions with young people for social impact. Her project includes developing an online platform that connects landlords, young people and corporates to bring these projects to life. 
Recent Mechanical Engineering graduate Fred Peel Yates (22) also based in London, has combined his engineering background with his passion for sustainability to begin development on a variety of small-scale renewable energy solutions to incorporate into clothing to charge mobile phones. His first project will look at design of energy-harvesting insoles capable of repurposing kinetic energy from footsteps into usable electricity, through a removable wireless battery pack.
The Young Innovators Awards recognise young people from across the UK with great business ideas who have the potential to become successful entrepreneurs and future leaders in innovation. Following an unprecedented level of entries, with an 87% increase in applications year-on-year, 64 young people have started the New Year with a boost after getting the coveted award, double the number of award winners of previous years.
Karen and Fred, are two of 64 inspiring young people who have received Young Innovators awards this year, each benefiting from a £5,000 grant, one-on-one business coaching and an allowance to cover living costs. The programme is set to continue rewarding young people from diverse backgrounds until at least 2023. This year, 49% of the winners are female; nearly a third are black, Asian or from an ethnic minority background; 17% have a disability and the projects cover all regions across the UK.
Karen said: "Winning a Young Innovator award is a huge boost to the work I am already doing to develop 'Creative Youth Labs'. The emergence of Covid -19 has provided an opportunity to look at addressing two separate issues exacerbated by the pandemic, which is the rise of high street shop vacancies and an increase in youth unemployment. I'm really looking forward to having access to the technical expertise and support I need to hit the ground running in developing and testing a solution.
Any young person interested in getting involved with the scheme can visit the young innovators website. 
For more on Karen's business, click here or follow @activatethecity on Instagram. For more on Fred's business, click here.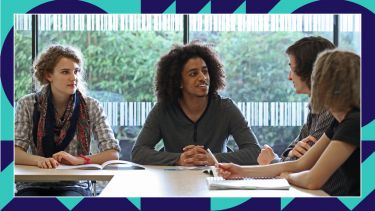 Open days
Find a home for your ambition. A Russell Group University. Discover what's possible at our next undergraduate open day.