Howard Evans
BA[Hons], Dip Arch with Landscape, MLA, RIBA, ARB
University Teacher
Director of Dual Architecture and Landscape Architecture Undergraduate and MArch courses
MArch Studio Tutor
Technology Lecturer
Undergraduate Admissions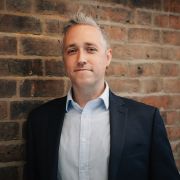 Profile

I have a background in both Architecture and Landscape Architecture and have worked in architectural practice since graduating in 2001 and also as a founding member of the bureau – design and research since 2002.

I am director of the dual Architecture and Landscape Architecture course at Undergraduate and MArch level and have established the pioneering Dual MArch course in Architecture and Landscape Architecture [MALA]. I am also a director with RIBA Award winning practice, Chiles Evans + Care Architects. I have led many of the practice's major building commissions including the award-winning Artemis Barn and the Nottingham Mews House, as featured on Channel 4's Ugly House to Lovely House.

Prior to becoming a director at CE+CA I was an Associate Director at Prue Chiles Architects for 14 years where I led The Knitter's House, for which I was named RIBA Yorkshire Architect of the Year 2015. The combination of practice and research has enabled me to work on award winning architecture at both regional and national scales whilst pursuing research interests at national and international levels. This has led to a strong interest in low carbon buildings and highly contextual architecture. I particularly enjoy the deep connection between sharing real world knowledge with students and at the same time learning with them about cutting edge changes and the challenges facing the wider profession and society as a whole.
Qualifications

BA (Hons) Architecture
Diploma on Architecture with Landscape Studies with Commendation
MA Landscape Architecture
ARB
Research interests

Research interests include the link between architecture and landscape, urban design and the built environment. I have also co-written a book on international school design and remain passionate about the impact of good architecture on educational environments.

Through my links with practice, I am also increasingly interested in the development of a low carbon future.
Research group

Pedagogy, Practice and Scholarship Group
Teaching interests

As a studio tutor, my teaching focuses around architectural design, contextual approaches and material qualities.

In my role as Director of the Dual Courses, much of my teaching practices focus on the connection between architecture and landscape architecture and the design of our towns and cities. Current themes that I am pursuing through both of these roles are looking at the impact of the climate crisis and in particular the resilience of our cities to flooding.
Teaching activities

I am also module lead for year 1 environment and technology teaching.
Professional activities
Publications and awards

Chapters – in Print

Care L, Chiles P, Evans H, Holder A, Kemp C. [2015] School Building: Key Issues for Contemporary School Design

Jones W. [2010] Architect's Sketchbook, Thames & Hudson, London:
Graphic work cited in this publication.

Books – in Press

British + Irish Modern: New Houses and Old Houses Made New
The Images Publishing Group (November 2017)

Refereed Journals - in Print – Reviews

Artemis Barn, completed 2016
RIBA Journal (June 2017)

The Knitter's House, completed 2014
RIBA Journal (April 2015)

The Knitter's House, completed 2014
The Architect's Journal (April 2015)

Underbank House, Holmfirth, completed 2013
RIBA Journal (July 2014)

Horsefield House, Sheffield, completed 2011
Published Architect's Journal (21 June 2012)

Architect's Journal (21 June 2007)
Sheffield Festival Centre, Showroom Cinema, Sheffield

Architect's Journal (18 January 2007)
Botanical Road, Sheffield

Architect's Journal (20 May 2004)
Classroom of the Future, Ballifield Community Primary School, Sheffield

Architecture Research Quarterly (vol 7 number 3/4 2003)
Classroom of the Future, Ballifield Community Primary School, Sheffield

Refereed Conference Papers – in Print/Press

Peng C, Roberts D, Pataklas P, Basu P, Care L, Evans H, and Powell A [2009] Visualising Future learning Spaces in Context: the Sheffield Experiment, in Proceedings of EDULEARN09, the International Conference on Education and New Learning Technologies, L. Gomez Chova, D. Marti Belenguer, I. Candel Toerres [Eds.] Barcelona, Spain, 6-8 July 2009.

Non-Refereed Abstracts, Reports & other Publications – in Print

Care L, Chiles P, Evans H, Holder A, Kemp C [2009] www.imagineschooldesign.org, open access web-resource funded by Partnerships for Schools and Balfour Beatty Capital Projects

Building Futures: A Building Design Supplement [2003] CABE and RIBA Classroom of the Future, Ballifield Community Primary School, Sheffield

Awards:

The Hollis Building, Sheffield
Commendation, Refurbishment Category, Brick Awards 2019

The Hollis Building, Sheffield
Regional Award, RIBA Yorkshire 2019

The Hollis Building, Sheffield
Small Project Award, RIBA Yorkshire 2019

Open House Project, Sheffield
Conservation Awards, Sheffield Design Awards 2018

Orchard Barn, Derbyshire
Small Project Award, RIBA East Midlands 2018

Artemis Barn, Derbyshire
Conservation Award, RIBA East Midlands 2017

Artemis Barn, Derbyshire
Regional Award, RIBA East Midlands 2017

The Knitters House, Holmfirth
Architect of the Year, RIBA Yorkshire 2015

The Knitters House, Holmfirth
Regional Award, RIBA Yorkshire 2015

The Wenninger House, Sheffield
Sheffield Design Awards 2014

Underbank House, Holmfirth
Manser Medal Nomination, 2014

Underbank House, Holmfirth
Emerging Architect Award, RIBA Yorkshire 2014

Underbank House, Holmfirth
Regional Award, RIBA Yorkshire 2014

Underbank House, Holmfirth Best Small Project, RIBA Yorkshire 2014

The Horsefield House, Sheffield
Best Small Project, Sheffield Design Awards, 2012

The Horsefield House, Sheffield
White Rose Award, Riba Northern Networks Award, 2012

Private House, Stockport
Gold Award, RIBA Northern Networks Awards 2011

CILASS Inquiry-Based Learning Group Award, 2009: Award for 1st year construction research project 'Matter-reality' Joint recipient

Sheffield Festival Centre, Showroom Cinema, Sheffield, competition 2007:
Runner up in international completion
September 2007, Classroom of the Future, Ballifield School and other participatory school work by BDR exhibited at BEAM Architecture Centre, Wakefield

Hillsborough Park Pavilion, Sheffield, completed 2006:
RIBA Yorkshire White Rose Award for Architecture, Bronze 2008

Botanical Road, Sheffield, completed 2006:
AJ Small Projects Award 2007
RIBA Yorkshire White Rose Award for Architecture 2007

British Film Institute; invited competition for the development of the Waterloo & Southbank concourse, 1998: