Simon Chadwick
Senior University Teacher, Deputy Head of School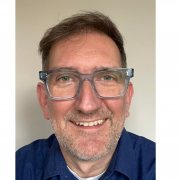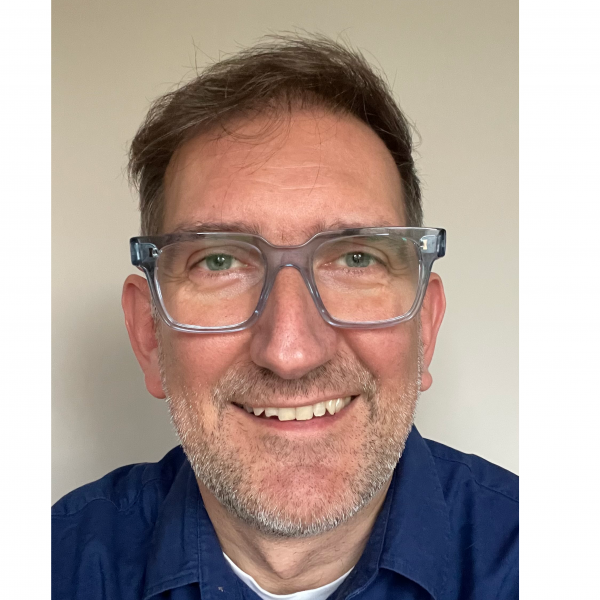 Profile

I joined Sheffield School of Architecture, University of Sheffield in 2012 and I am currently Deputy Head of School, Director of the Undergraduate Programme and a Studio Tutor in Year 3. I have responsibility for four Undergraduate Courses: BA Architecture, BA Architecture and Landscape Architecture, MEng Architecture and Civil Engineering and BA in Architecture and Interdisciplinary Studies. 

In addition to my management roles I have led the design studio for both Year 3 and Year 2 and previously delivered a drawing skills module for Year 2 students which comprises a series of talks and workshops examining the practical technique and theoretical context of drawing, and a Year 3 Environment and Technology module which focuses on detail design and sustainable construction.

I have completed External Examiner appointments at the University of Newcastle School of Architecture, the University of Portsmouth University School of Architecture, and I'm currently a Part 3 Examiner at the Bartlett UCL.

 
I am a Senior Fellow of the Higher Education Academy. This course has provided me with the opportunity to reflect across my twenty years of teaching practice, and provided the impetus to relate my own practice to contemporary pedagogical theory. Following the achievement of this qualification I have endeavoured to encourage UG course colleagues to begin their own application to the HEA under my mentorship.

During 5 years teaching at the Mackintosh School of Architecture, Glasgow School of Art, I was Head of Year 2 and have also held posts as a part-time tutor at Strathclyde University and the University of Nottingham. Additionally, I have contributed to both Undergraduate and Masters programmes at The Bartlett UCL, Brighton University, Sheffield Hallam University, the Central Academy of Fine Art in Beijing and the University of Illinois in Chicago.
 
Teaching activities

For more than ten years I have led learning and teaching programmes across Sheffield School of Architecture, and within the Undergraduate design studio in particular. We have reinvested in the design review as a primary method of learning and teaching delivery and developed new methods for the review and assessment of design projects using a variety of innovative digital technologies that have aimed to cultivate a fairer, more collaborative studio environment.

Broadening our use of software has enabled more versatile opportunities for engagement for students in both studio and lecture based modules. An approach to the digital portfolio has been cultivated with a strong emphasis on the representation of the hand crafted aspect of the design process to ensure that this is celebrated within the work of each student.

I lead the Employability and Enterprise delivery within the undergraduate course and also oversee the presentation of SSoA courses at undergraduate open days, the Summer Exhibition and the SSoA London Exhibition.

For the last two years I have been at the forefront of the Sheffield School of Architecture response to the Climate Emergency and have developed strategies to expand and integrate knowledge of sustainable building practices throughout all UG modules. I organise the 'Towards Zero Carbon Lecture Series' which incorporates talks by contemporary practitioners and academics at the forefront of the response to the climate emergency. 

SSoA Equality, Diversity and Inclusivity Committee

I am a founding member of the SSoA Equality, Diversity and Inclusivity Committee. The vital work of the committee has been instrumental in cultivating a rich discussion amongst students and staff within many social, cultural and political debates. It is my hope that these discussions continue to provide the context for design projects and community engagement within the School.
Professional activities and memberships

I have worked throughout my teaching career to bring the visibility of LGBT communities into design projects within schools of architecture. One of the first of these was LGBT Live, part of the SSoA's programme of annual 'Live Projects' within which I mentored a group of MArch and PGT students to devise a design project and design 'tool kit' for Sheffield's community of LGBT youth. Through this and many other projects, most notably in the Year 3 studio, I have developed and broadened my commitment to diversity and inclusivity within the architectural profession and within education in general.

I am a committee member of Sheffield Society of Architects and a former trustee of Sheffield Civic Trust. I have worked closely with the Yorkshire branch of the 20th Century Society on numerous campaigns including an attempt to save Sheffield's Castle Market from demolition, and supported Sheffield Modern in the organisation of the festival of events, specifically building visits and walks. I am a former chairman of the New Glasgow Society- an urban design pressure group set up in 1965 to champion responsible planning and excellent architecture in the city. 

Our current campaign to save the former John Lewis department store in Sheffield, designed in 1963 by YRM has led to the building's listing at Grade II and a variety of public consultation initiatives designed to reuse this excellent piece of urban fabric.