Dr Yasmina El Chami
BArch, AA MPhil, PhD Cantab
Lecturer in Architectural Humanities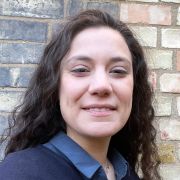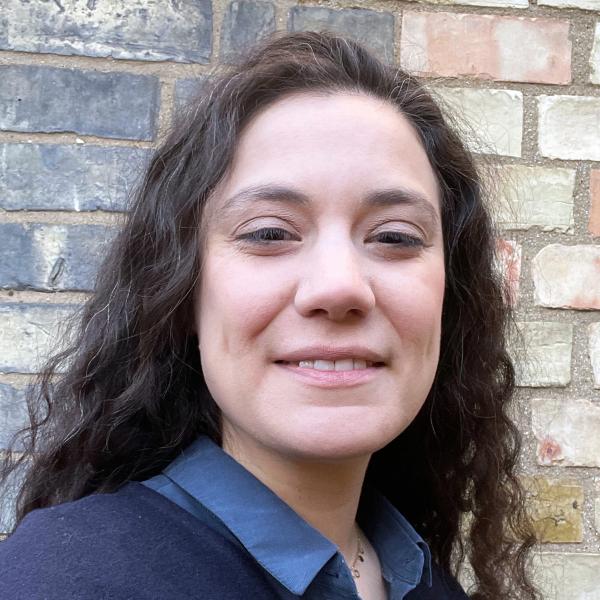 Y.El.Chami@sheffield.ac.uk
Arts Tower
Full contact details
Dr Yasmina El Chami
School of Architecture
Arts Tower
Western Bank
Sheffield
S10 2TN

Profile

I am an architect and architectural historian and I joined the Sheffield School of Architecture in October 2022. I completed my PhD in the Centre for Urban Conflicts Research at the University of Cambridge, funded by the Cambridge International Scholarship (2017–20), a Scouloudi Junior Fellowship at the Institute of Historical Research in London (2020–21) and a Funds for Women Graduates Doctoral Completion Grant (2020–21). My doctoral research examined the construction of competing missionary institutions in 19th-century Lebanon, questioning their influence and role in the modern urbanisation of Beirut.

Prior to my PhD, I worked at various architecture studios including Rafael Vinoly Architects & Planners in New York, and Bernard Khoury/DW5, Hala Younes/AetA, and Mariagroup in Beirut. Since 2013, I have taught at the American University of Beirut, the Lebanese American University, the University of Cambridge, the Manchester School of Architecture, De Monfort University's Leicester School of Architecture, and Anglia Ruskin University.

My research and design work have been recognised by several awards, including the Society of Architectural Historians of Great Britain's Hawksmoor Essay Medal (2020), the Presbyterian Historical Society's Annual Research Fellowship (2020), and the Omrania CSBE, Chadirji, and Areen awards for excellence in architecture (2010). My writings have been published in the Architectural Theory Review and ABE Journal: Architecture Beyond Europe, as well as in edited books and design journals. Besides my architecture research and practice, I am also interested in landscape photography and have published and exhibited my photographs in Cambridge, Beirut, and Venice.
Qualifications

PhD in Architecture, University of Cambridge, 2022
MPhil in Architecture and Urban Design, Architectural Association London, 2013
BArch in Architecture, American University of Beirut, 2010
Research interests

My work is at the intersection of Architectural and Urban History/Theory and Postcolonial Studies, and I am particularly interested in the socio-political and economic processes that undergird the conception and production of the built environment. This includes my research on the political economy of post-war reconstruction in Beirut, the architectural history of informal imperialism in the Ottoman Middle East, and the geopolitics of American campus-building in the post-WWI Eastern Mediterranean.

I am currently at work on two projects. The first is a book project based on my dissertation, tentatively titled 'Collective Colonialism: Missionary Competition and the Project of the City in Ottoman Lebanon'. It examines the colonial nature and role of the two oldest and most important universities in Lebanon, the Syrian Protestant College (today, American University of Beirut) and the Université Saint-Joseph, as evidenced by their architectural and urban development. Contesting the view of missionaries as primarily religious, and therefore ambiguous, imperial actors, the project relies on archival research in over ten institutional and diplomatic archives in Lebanon, France, and the United States, as well as mapping and site analysis, to highlight the complex material, economic, and imperial networks underpinning the architecture and construction of their campuses. By demonstrating that architecture and political influence were mutually constitutive in this scenario, the book develops the innovative concept of 'collective colonialism' to describe the ways in which competition between marginal and 'informal' imperial actors embedded a divisive order in the modern foundations of the city. The project therefore reconsiders both the limits of architecture's political agency and the nature of colonialism in Ottoman Lebanon. Parts of this project have been published as articles in Architectural Theory Review and ABE Journal: Architecture Beyond Europe.

My second project, tentatively titled '"Building Goodwill": The Infrastructure of American Philanthropy in the Post-Ottoman Mediterranean', builds on the first project and delves deeper into the interplay between politics, education, and the racial-religious ideologies that underpinned American campus-building in post-WWI Lebanon, Turkey, Bulgaria, and Greece. Focusing on four American campuses built between 1919 and 1964, the research explores the role of architecture within America's broader geopolitical ambitions for the 'Near East', and questions how these campuses were designed to shape a new spatial and regional political imaginary, following the collapse of the Ottoman Empire.

More broadly I am interested in the below themes: 

Colonial/Imperial Histories of Architecture and Urbanism
Environmental and Material Histories of Architecture
Post-Conflict Urbanism and Reconstruction
Architecture of Educational Spaces
Politics and Architecture
Publications

Journal articles

Chapters

Theses / Dissertations
Research group
Grants

Institute of Historical Research Scouloudi Junior Research Fellowship, 2020–21
Funds for Women Graduates Doctoral Grant, FfWG, 2020–21
Presbyterian Historical Society Annual Research Fellowship, 2019
School of Arts & Humanities Conference Organisation Grant, University of Cambridge, 2018
Cambridge International Scholarship, 2017–20
Graduate Research Funds Grants, multiple, Christ's College, Cambridge, 2018–20
Faculty Fieldwork Grants, multiple, Department of Architecture, University of Cambridge, 2018–19
Teaching activities

ARC 103 - Architectural Humanities I
ARC 104 - Architecture and Society
ARC 6978 - MA in Urban Design Project
ARC 6982 - MA in Urban Design Thesis
Professional activities and memberships

Emerging Scholar, Global Urban History Project, 2022-23
Jury Member, MA Dissertation Prize, Society of Architectural Historians of Great Britain, 2022