There are many reasons to undertake a PhD at the Sheffield School of Architecture, including our world-class supervision, training and facilities.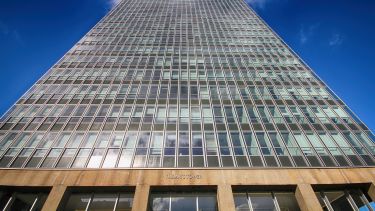 Off
Expert supervision
PhD supervision is provided by leading specialists and mentors with international reputations covering a wide range of research areas. Successful applicants will be allocated a primary and secondary supervisor, offering you careful, sympathetic and expert supervision from active researchers with relevant expertise. If your topic crosses different disciplines, we will arrange joint supervision with relevant departments.
The relationship with your supervisors will form an important aspect of your work. There will be regular meetings to discuss ideas and progress, and a close working relationship will develop. The frequency of supervisory meetings will usually vary according to the particular phase of research.
Supervisors and research topics
Vibrant research culture
We have a vibrant research culture, with regular research seminars from expert speakers from around the world. All PhD students also join one of our three research groups. These groups give students the chance to discuss their work and ideas with colleagues and academic staff, and our students run an annual PhD manifestos conference.
Comprehensive training
The Social Sciences Doctoral Training programme is tailored to your individual needs to ensure you have the right skills you need to develop your research. The training programme is designed to exceed current UK Economic and Social Research Council (ESRC) training and development guidelines, and gives all our social science PhD students access to ESRC-funded White Rose Doctoral Training Partnership cohort activities, regardless of your source of funding.
Bespoke methods training is designed and delivered through the Sheffield Methods Institute which has world class research expertise in qualitative and quantitative methods. All our students receive interdisciplinary training and experience opportunities via the White Rose Doctoral Training Partnership, and additional discipline specific training is provided in each of our departments.
---
Excellent facilities
The Sheffield School of Architecture occupies the Arts Tower, which offers open plan spaces overlooking the whole city of Sheffield and beyond into the beautiful landscape of the Peak District.
The Arts Tower is central in the University campus and directly linked to the Western Bank Library which contains the Architecture Collection, Special Collections as well as the main research library. The PhD offices are located on floor 9 and are shared with the Department of Landscape.
We aim to offer a desk and a tablet or laptop computer to students in their 1st, 2nd and 3rd years of study. We offer a mixture of permanent and hot-desking arrangements, in offices of varying sizes. Students beyond their 3rd year will have access to hot-desking areas within the School.
The Sheffield School of Architecture offers a range of high quality facilities that are available to staff and students within the School. These include a substantial print unit, media unit and workshop which are staffed by expert technicians.
If your research requires access to particular, specialised equipment you must declare this as part of your initial application to ensure that this is available, or its acquisition is feasible.