BMedSci Orthoptics with Foundation Year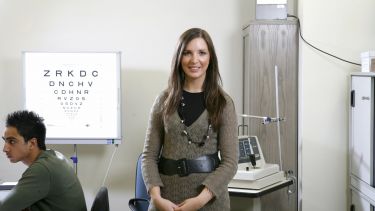 Foundation year
The foundation year of the programme provides students with non-standard entry qualifications a thorough and supportive academic preparation for successful degree level study in the Health Sciences School. On successful completion of the foundation year, students will progress to BMedSci Orthoptics.
Entry requirements
As well as meeting the standard Foundation Year eligibility requirements, applicants to this programme must hold a recent (within the last 5 years) GCSE grade C/4 (or equivalent) in Maths and English Language.
Applicants will also be asked to demonstrate relevant work or volunteering experience. We advise applicants to contact their local orthoptic department and request the opportunity to observe the work of an orthoptist, although we will also consider voluntary or paid work experience with children, the elderly, or people with disabilities.
During the 3 years of study (following the foundation year) students obtain clinical experience by going on block (usually 4 weeks) clinical placements at hospitals across the United Kingdom. Students must sign an entry agreement prior to commencing the degree that they are willing to go on placements chosen by the department anywhere in the UK.
Applicants will be required to complete a DBS check before entry to level 1 of this course. Please see the BMedSci Orthoptics webpage for more information
---
Programme length
Foundation Year: One year full-time within the Department for Lifelong Learning.
Levels 1-3: Three years full-time within Health Sciences School.
---
Progression to Health Sciences School
Students will progress to the Health Sciences School after completing their foundation year, subject to meeting progression thresholds which differ across courses and departments. These will be discussed with applicants at interview. These thresholds can also be found by searching for the relevant degree course within the University's Programme Regulations Finder and viewing information relating to 'Year 0'.
Health clearance
All new students must obtain occupational health clearance, which may require an individual assessment. This is to ensure that you meet the fitness to practice standards detailed on the Higher Education Occupational Practitioners (HEOPS) guidance.
We offer support to students with additional needs, for example, through the Disability and Dyslexia Support Service or Student Support Services. You can find out more about the network of support services we provide. A very small number of conditions might, on health and safety grounds, affect your registration with the appropriate regulatory body and your ability to practise in certain clinical situations.
If you're offered a place, you'll need to comply with the Department of Health and Social Care mandatory immunisation requirements.
You should have at least two Covid vaccinations to protect yourself and vulnerable people in your placement areas.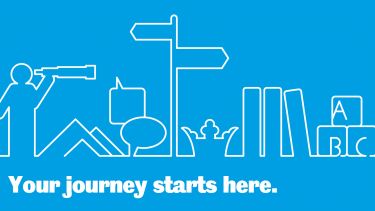 May Taster Event
Join us at our FREE taster event taking place on the 17th May to gain a real taste of what life at university as a mature student could be like. 
Join our upcoming online Information and Q&A events to find out more about us and what we offer.
A world top-100 university
We're a world top-100 university renowned for the excellence, impact and distinctiveness of our research-led learning and teaching.