Eligibility and entry requirements
Our courses are designed specifically for mature learners who have been out of education for some time and haven't previously accessed higher education. The requirements for entry are different from those for students wishing to enter directly onto a degree programme elsewhere in the University.
Off
Eligibility requirements
To be eligible to apply, you should:
Have been out of formal full-time Level 3 education (usually A-Levels or Access courses) for 2+ years  
Have potential to succeed on your chosen course, evidenced by a combination of work, life and prior educational experience
Have an understanding and commitment to the subject-area of your chosen course
Be prepared for the demands that undergraduate degree level study will place upon you
Be 21 or over (see below for advice for younger applicants)
If you match all of these criteria, please check our entry requirements.
---
Foundation year entry requirements
You must demonstrate that you meet the University of Sheffield's minimum academic entry requirements for English language (normally demonstrated by GCSE grade C/4 or equivalent). If you are a non-native English speaker you can demonstrate proficiency through IELTS 6.0, with a minimum of 5.5 in each component.
Applicants who are Forced Migrants and whose level of English falls below these requirements may be eligible for our Forced Migrant English Language Support Programme.
A minimum GCSE grade D/3 in Mathematics (or equivalent) may also be required. A GCSE grade C/4 may be required for some science programmes. 
You will be asked to complete literacy and numeracy assessments as part of the DLL selection process. The outcome of these tests will be used in admissions decisions.
In addition, applicants should be able to demonstrate evidence of:
Potential to succeed on their chosen degree programme, evidenced by a combination of work, life and prior educational experience
Understanding and commitment to the subject-area of their chosen degree programme
Preparedness for the demands that undergraduate degree level study will place upon them
If you are applying for BMus Music with Foundation Year:
Applicants will be given a short test at interview, to document their musical skills and experiences and demonstrate a basic understanding of rudimentary musical notation and theory.
See the BMedSci Orthoptics with Foundation Year page for additional specific entry requirements for this course
Students wishing to study BMedSci Orthoptics with Foundation Year or BMedSci Speech and Language Therapy with Foundation Year will be required to undergo a DBS check prior to entering level 1. Please see course pages for more information.
---
Additional information
Younger applicants
Non-mature applicants will only be considered where they have not been in recent, full-time, post-16 education and where they have experienced extenuating circumstances which have had a demonstrable impact on level 3 achievements. These applicants will also be required to demonstrate that they have a combination of work/life experience which will help them to succeed on their chosen course
Additional supporting information should be provided in accordance with the terms and conditions of the University's Disrupted Studies initiative and supported by third party evidence (e.g. a medical note).
Please note that we are not normally able to consider as extenuating circumstances routine disruption caused by the coronavirus pandemic, for example school closures or exam cancellations that have affected students nationally.
Applicants with previous higher education experience
Applicants who have previously studied at HE level are strongly advised to contact Student Finance England before applying to check eligibility for funding.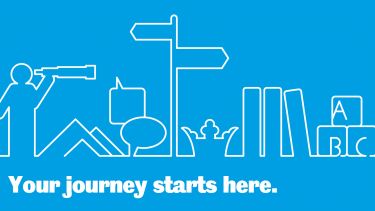 Our upcoming events:
7th July - Join our upcoming online Information and Q&A event to find out more about us and what we offer.
July - Discover Summer School, gain a real taste of life as a mature student.
A world top-100 university
We're a world top-100 university renowned for the excellence, impact and distinctiveness of our research-led learning and teaching.