Discover is an award-winning short course, designed to inspire adults who haven't been to university to progress with their learning. It focuses on themes that link to the subjects offered by the Department for Lifelong Learning.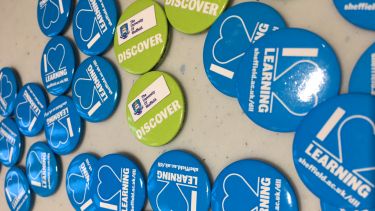 ***Our top priority is always the health and safety of students, staff and those who make up our wider community across the globe. We are closely following the latest advice and guidance issued by the UK Government, Public Health England (PHE) and the Foreign and Commonwealth Office. We will continue to take all appropriate and necessary steps, as required by the official advice, to keep our community safe.
With this in mind we are now delivering our Discover Course online.***
How to apply
To apply for the Discover course you will need to complete our online application form. Once submitted a member of our team will be in touch to discuss your eligibility for the course.
---
2019/2020 Discover Courses
Our Online Discover Course will run from Wednesday 20th May for one morning a week for 6 weeks.
---
Entry requirements
There are no entry requirements, but please note that
You must be 21 or over
You can not apply if you already have a degree
If English is your second language you must be able to speak and write to at least ESOL Level 2
About the course
Delivered in partnership with Barnsley Museums, Clifton Park Museum and Museums Sheffield, the course is designed to build your confidence if you have been out of formal learning for two or more years. The course gives a real flavour of the University experience, giving you a chance to take part in a range of activities and discussions. It also provides vital information, advice and guidance such as how to apply to university and how to finance your studies.
---
Teaching and learning methods
The weekly sessions include
discussions and activities
information, advice and guidance provided by University staff or selected partners.
There are no written assessments or assignments on this course.
Each Discover course varies slightly, with new sessions constantly being developed. Previous courses have included:
My Community
My Education
University subject taster sessions
Museum gallery visits 
Support and advice on how to apply to our courses
Every course features an in depth 'Next Steps' session, including one to one careers advice and guidance. We also host a celebration session at the end of each course.
---
Attendance and length of programme
The Discover course is part-time and runs for six weeks. You will be expected to attend the course for three to four hours each week.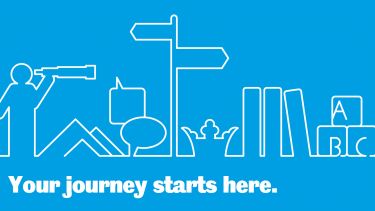 Explore our Department
Take part in a 'virtual visit' to our department by exploring our video resources and subjects tasters, chatting to our student ambassadors, joining a live 'Q&A' with staff, and more...
A world top-100 university
We're a world top-100 university renowned for the excellence, impact and distinctiveness of our research-led learning and teaching.