Global childhoods, education and communities network
Global childhoods, education and communities network is an interdisciplinary network of scholars conducting world-leading and high impact research on inclusive and equitable quality education and community life in a global perspective.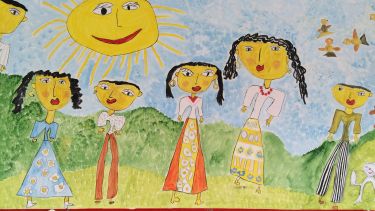 Our approach is informed by a broad understanding of education and upbringing, encompassing: literacy; new media and technologies; gender, poverty and inequality; wellbeing and disability as well as peace and justice. Our research explores human development across the life span, from early years to adult education, in a variety of cultural and community settings and geographical regions.
The G-CEC network brings together researchers from all four research clusters at the School of Education, as well as from relevant departments and faculties across the University of Sheffield.
We value knowledge co-production in collaboration with a wide network of practitioners, NGOs, local community organisations and policy makers in diverse communities around the globe.
Current projects
Nurturing Slovak Roma Children at secondary school: a longitudinal study
A five-year longitudinal study provides us with an excellent opportunity to begin to understand more about the impacts of migration and settlement in a new country with a new language and culture, and to do so in the context of a changing Europe.
Makerspaces in the early years: Enhancing digital literacy and creativity (MakEY)
This project aims to further research and innovation in the area of young children's digital literacy and creative design skills in order to contribute to Europe's future competitiveness and growth.
Members and geographical coverage
Liz Chesworth - Iceland, Lebanon, Mexico
Dan Goodley - Malaysia, Zimbabwe
Caroline Sarojini Hart - Europe
Kirsty Liddiard - Canada
Sabine Little - Germany, Tanzania, Zambia, Zimbabwe
Jackie Marsh - Colombia, various countries in Europe, US
China Mills - India, Mozambique, Nepal, Nigeria, Rwanda, Sierra Leone, South Africa, Uganda
Vassiliki Papatsiba - Brazil, Chile, Hong Kong, Kazakhstan, Lithuania, Malaysia, Mexico, Russia, South Africa, Oman, S. Korea
Mark Payne - East/ Central Europe, Germany, South Africa
Andrey Rosowsky - Egypt, Ghana, Italy, Spain, Nigeria
Katherine Runswick-Cole - Australia, Canada, Zimbabwe, Malaysia
Chris Winter - Australia, Czech Republic, Ireland, Norway, Sweden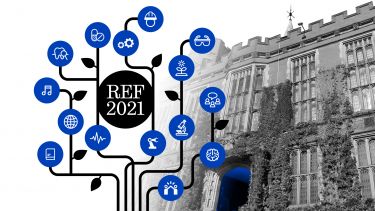 Research Excellence Framework 2021 results
The results demonstrate our research and impact excellence across a broad range of disciplines and confirm that our research is having a significant positive impact on lives across the globe.